Colours
Natural colours & colouring foodstuffs
What are Colouring Foodstuffs?
Colouring Foodstuffs are food ingredients used by the food industry for the primary purpose of imparting colour to food and beverage products.
They are manufactured from fruits, vegetables, flowers, spices, algae and/or other edible source materials. Colouring Foodsuffs are considered 'Clean-Label' ingredients, and offer an alternative to using colours as food additives in a wide variety of food applications. They appeal to producers/customers who want a food product which is based on ingredients that consumers can easily relate to.
The criteria for a food extract with colouring properties to be classified as Colouring Foodstuffs (and not as food colour additive) are:
The primary extract is added during the manufacturing of compound foods with the primary effect to deliver colour to the compound food. If the primary extract is used because of its aromatic, sapid or nutritive properties together with a secondary colouring effect, the primary extract is either a food or a flavouring;
The source material must be a food or a characteristic ingredient of food which is normally consumed as such within the EU;
The pigments present in the source material must NOT undergo selective, physical and/or chemical extraction relative to the nutritive and aromatic constituents. 
Where a Colouring Food is used in a food product, its function is not required on the labelling. Instead it is listed as an ingredient. For example: "Fruit and Vegetable Extracts (Radish Concentrate, Apple Concentrate, Blackcurrant Concentrate)"
These criteria are defined in the EU Guidance notes on the classification of food extracts with colouring properties (29.11.2013, Version 1), which was adopted by the European Standing Committee on the Food Chain and Animal Health.
The Guidance Notes provide a working tool for business operators and enforcement authorities to consider whether a substance is a food colour additive or a "Colouring Food". The EU Guidance Notes include a decision tree (Annex I) and a checklist (Annex II) to facilitate the classification. The reference values for the source materials (Annex III) remain to be completed and NATCOL continues to support this work.
Labelling of Colouring Foodstuffs must be in accordance with Food Information Regulation (EU) No 1169/2011. The labelling needs to be clear and understandable to the consumer and should not be misleading. However, the labelling must be assessed case-by-case by the food manufacturer. Possible labelling on the ingredient list of the final food within the EU are for example "Colouring Food (Carrot Concentrate)" or "Red Beet Concentrate".
Colouring Foodstuffs do not need to be designated like food colour additives, i.e. by the name of their category "Colour" and an E-number.
WHAT ARE NATURAL COLOURS?
Natural Colours used in the food industry originate from a wide range of sources like vegetables, fruits, plants, minerals and other edible natural sources. They impart colour when added to food or drink.
Natural Colours are preparations obtained from foods and other edible natural source materials obtained by physical and/or chemical extraction, resulting in a selective extraction of the pigments relative to the nutritive or aromatic constituents.
The use and labelling of Natural Colours colours as food additives is governed by the EU Legislation 1334/2008. Where a Natural Colour is used, its function must be declared on the product labelling. For example, 'Colour: E160a' or 'Colour: Beta Carotene'. Natural Colours tend to have higher concentrations of the active pigments meaning a more intense colour, as well as being more stable in a wider variety of applications.
AVAILABLE AS POWDERS, LIQUIDS OR PASTES
Years of experience in the Natural Colours sector combined with a development team curious to explore how the stability and performance of colours can be enhanced means that Plant-Ex has a knowledge base which is unrivalled in the industry.
The creation of micro-milled pastes, beverage-stable emulsions and bespoke spray-dried powders are some of the specialised products that the team has created.
Colouring Foodstuffs also comprise a large proportion of the portfolio supplied by Plant-Ex, meaning that the colours division are ready to offer a complete selection of options to customers, regardless of the application.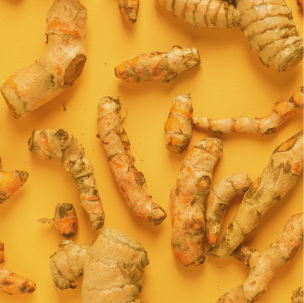 Click on a colour swatch to download the colour technical guide.
Colours are products that are derived from natural sources, such as herbs, spices, fruits and vegetables.