Chocolate never fails to impress, and is enjoyed by nearly everyone. Consumers want to indulge and what better way to do this than heavenly chocolate that melts in your mouth?
Everyone loves chocolate, but how can you describe the different flavour profiles that chocolate brings? Carry on reading as we take you on a delicious chocolate tasting journey as we highlight the different flavour profiles of chocolate. Our mouths are already watering…
What does Chocolate Flavour taste like?
Chocolate is a decadent flavour that is associated with indulging. The way people describe chocolate is subjective to that individual, however there are some primary profiles that provide a basis for the different chocolatey flavours.
Some can be creamy and sweet while others hold more earthy undertones with stronger cocoa notes. Due to the variety of chocolate flavour profiles, the possibilities are limitless, allowing you to create spectacular, divine creations.
🍫 Chocolate is the number one flavour worldwide.
Flavour Profiles of Chocolate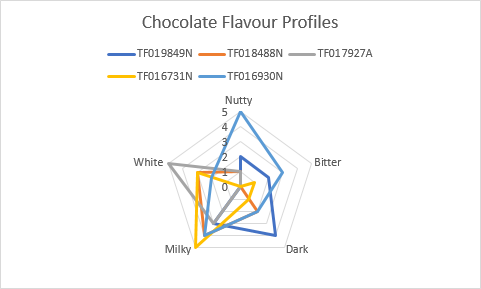 The flavour profiles of chocolate can be categorized into five key groups:
Milky
White
Dark
Bitter
Nutty
The Difference Between Each Flavour Profile
Plant-Ex's flavourists have manufactured a variety of chocolate flavours in order to demonstrate the different flavour profiles of the decadent treat.
Carry on reading as we highlight the different flavour profiles, alongside recommended flavour combinations and final applications.
Milky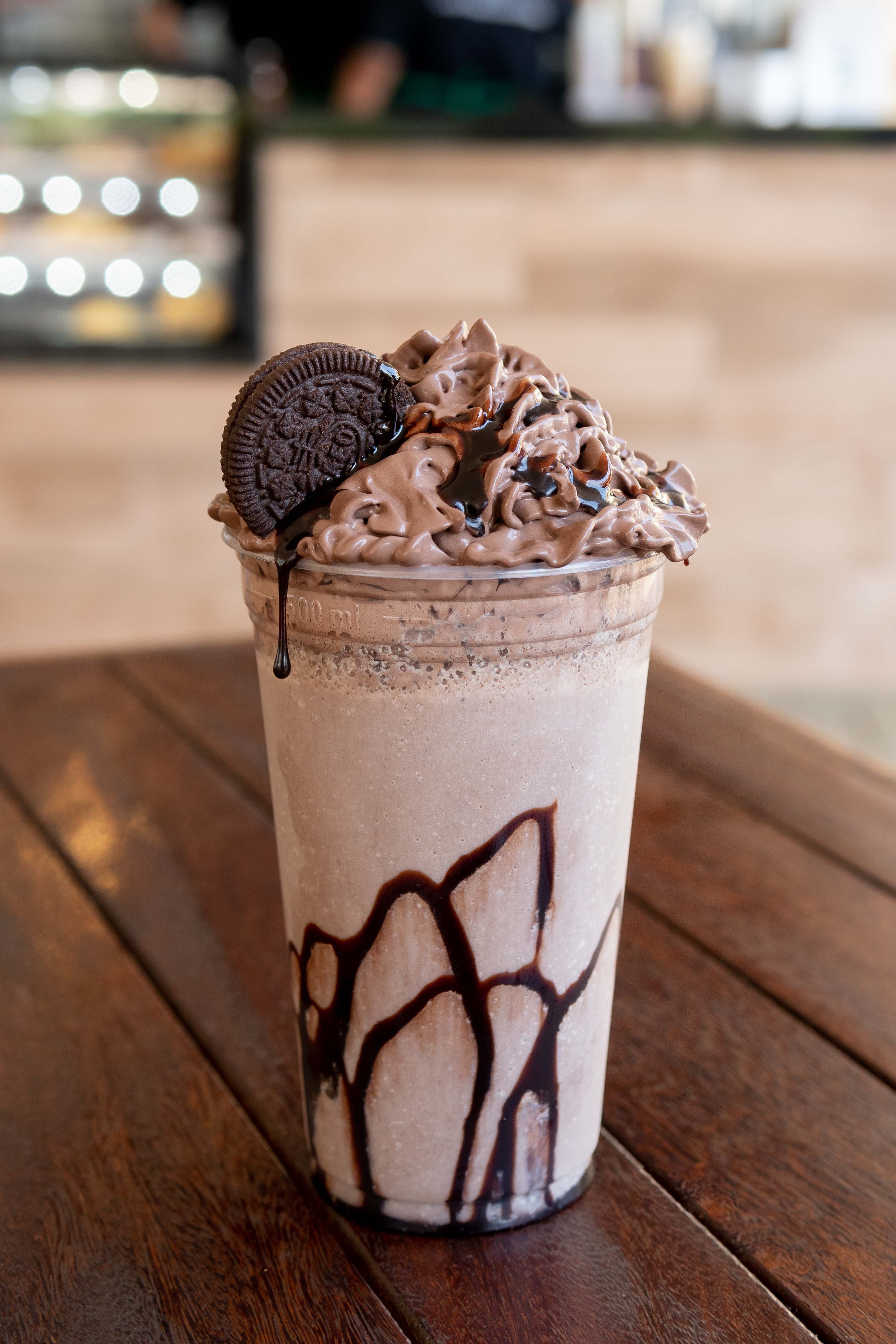 Milky chocolate is creamy and sweet with a vanilla aftertaste. It's considered a classic chocolately flavour that delivers a velvety mouthfeel, due to the creamy texture. Therefore, it is a go-to for many food manufacturers.
We'd recommend using this flavour in a chocolate mouse cake, a chocolate & rum cheesecake, or even a milkshake to help emphasise the creaminess of this profile. As it's such a classic flavour, it is easily complimented with other sweet and savoury flavours.
🍫 Think of a creamy, velvety, melt-in-your-mouth chocolate bar when trying to think of this flavour profile.
White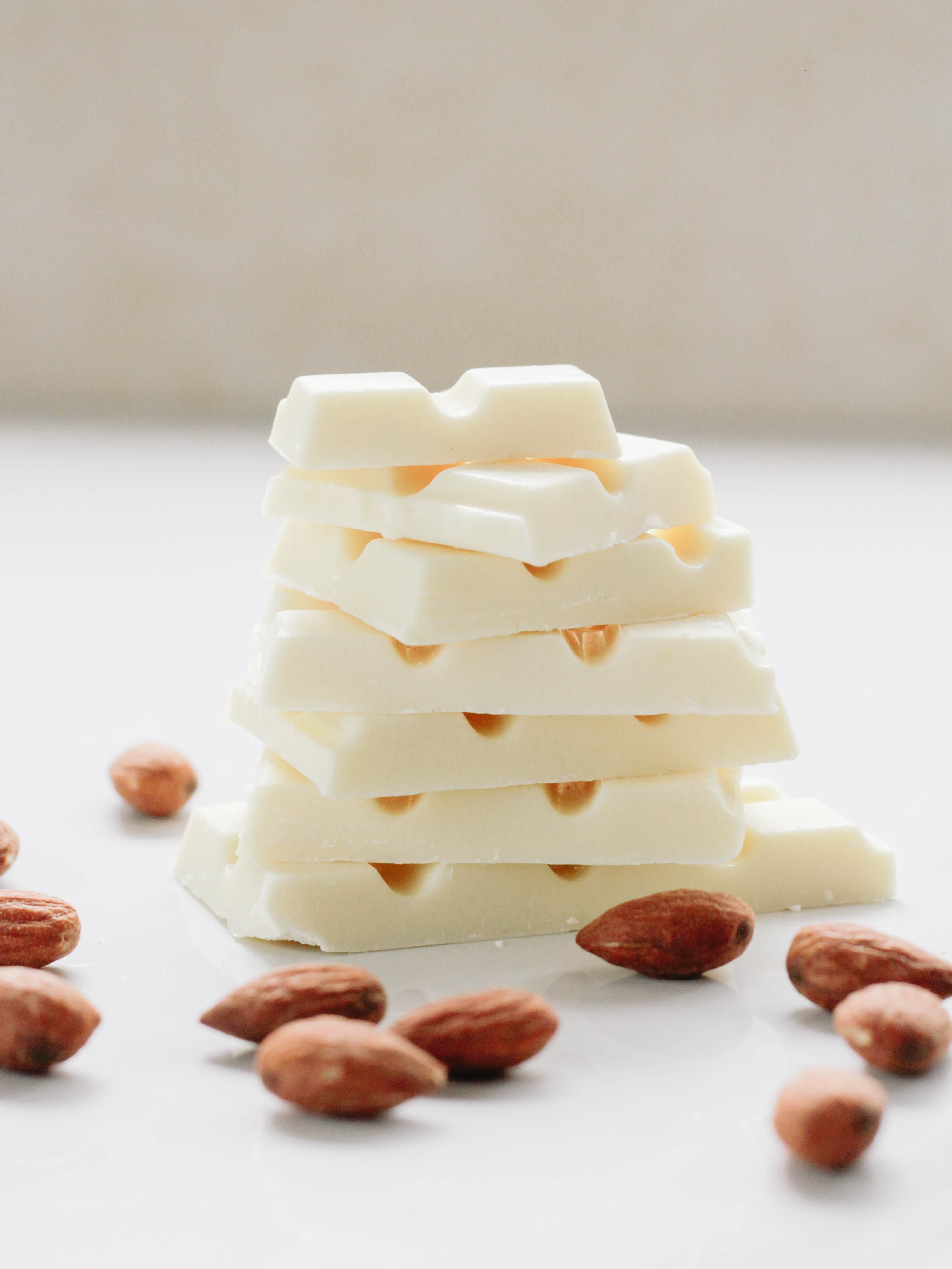 White chocolate is slightly more sweeter in comparison to milky or dark chocolate. This means a little can go a long way!
The flavour is infused with notes of vanilla, highlighting the creamy, decadent and mellow cocoa flavour. If you're looking for a sweeter chocolate profile in your product, we'd recommend trying our white chocolate flavour, available in liquid and powder, depending on your final application.
Try this in a choc chip and raspberry cookie with a gooey white chocolate filling. The creaminess of the white chocolate, pairs well with the tartness of the raspberry as it negates the sour flavour profile from the fruit.
🍫 White chocolate holds the creamiest flavour profile and is extremely sweet.
Dark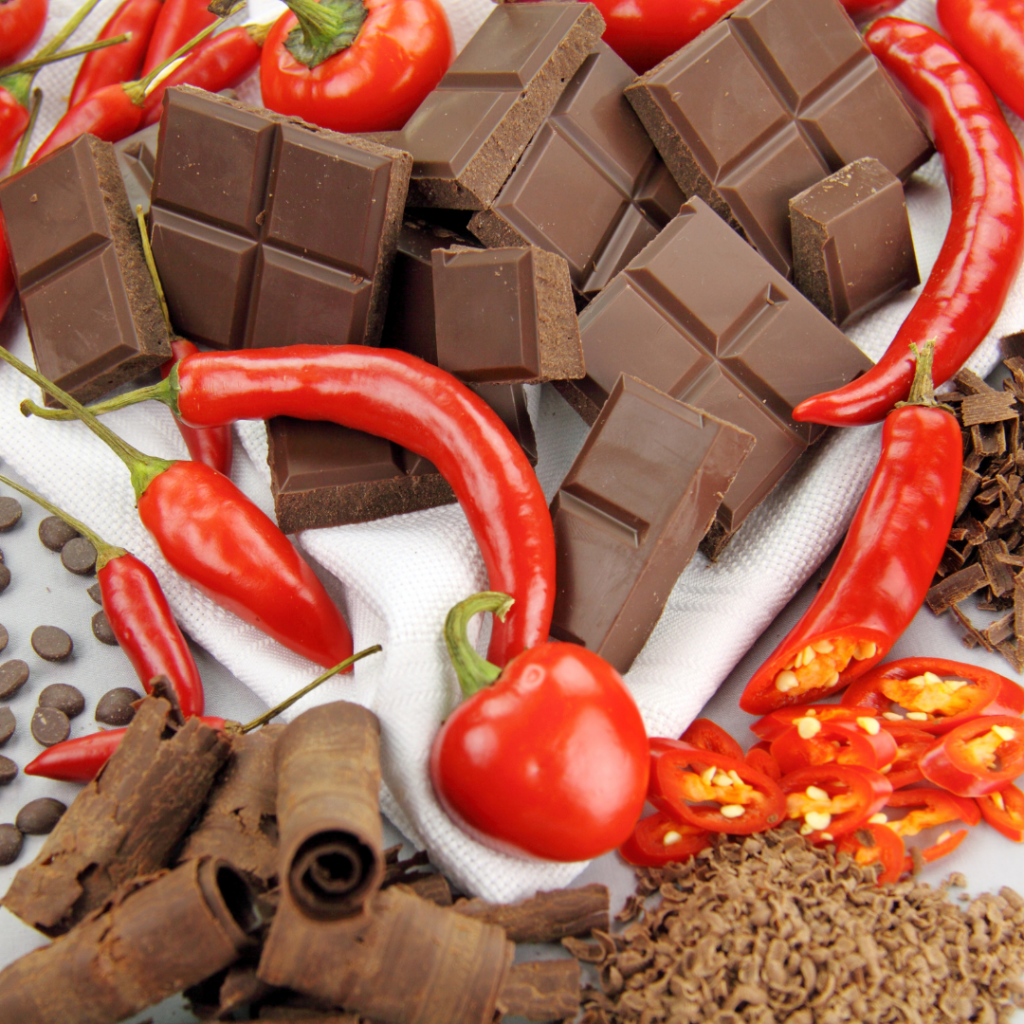 Typically, a dark chocolate profile is less sweet than a white or milk chocolate profile, with stronger notes of cocoa, providing a certain richness. Due to the bitterness it works well with nuts, coffee and wine.
The flavour profile of dark chocolate also works well with sweeter fruits, such as strawberries due to the contrast creating a flavour bomb in your mouth. We also recommend using a dark chocolate profile in your savoury applications – it's a perfect pairing with chilli.
🍫 Add levels of depth to your sweet or savoury applications to create an exquisite combination that consumers can't resist.
Bitter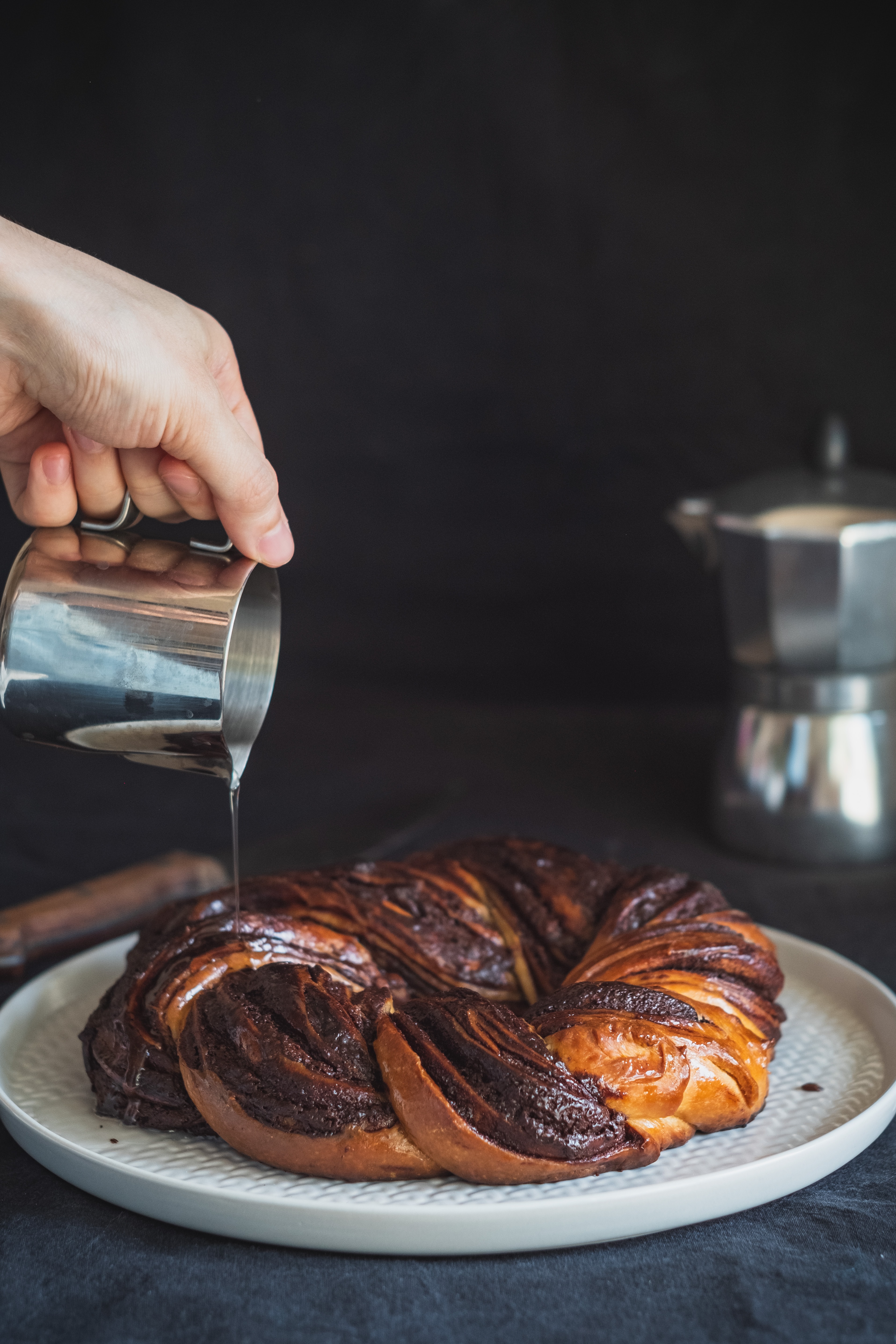 For bitter chocolate, deep earthy flavours are more prominent. The bitter notes can be controlled by combining sweeter flavours, such as vanilla or strawberry as this helps to provide a more delicate flavour.
🍫 Aim for an adults pallet when using a bitter chocolate profile.
Nutty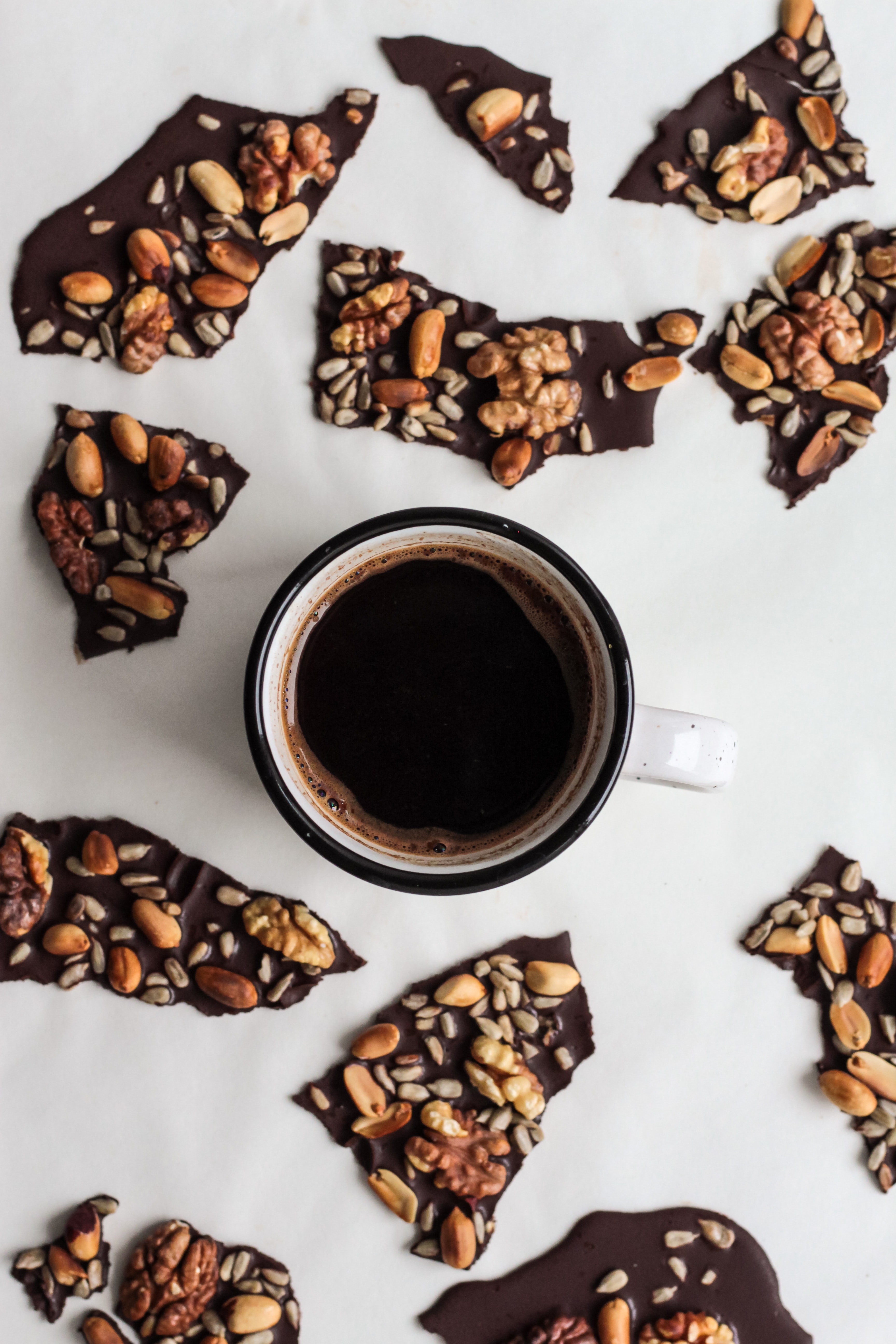 The soft notes from a nutty profile, lift the cocoa notes creating a well-rounded, roasted flavour that is wonderfully crunchy. It's a real treat for the taste buds. You'd be nuts to not try this!
Our NPD recommend trying a nutty flavour profile in various applications from a fudgy browny, rum and hazelnut cheesecake to an indulgent milkshake, or even a cereal bar.
🍫 Praline chocolate is popular for a reason!
Where can I use Chocolate Flavour?
Plant-Ex's chocolate flavours aren't limited to certain applications. They can be used in bakery as a heavenly dessert, in confectionery to create a mint chocolate chewy decadent, or even in sports nutrition to create a protein powder.
What flavours goes best with Chocolate?
Chocolate flavour acts as the perfect base for flavour combinations to keep consumers wanting more. Its sweet, decadent notes go well with everything from savoury to sweet flavours. Here is what we highly recommend:
Caramel – warming caramel paired with rich cocoa notes, provides a divine combination loved by all!
Cinnamon – for a savoury twist, try pairing chocolate and cinnamon to add some extra spice.
Hazelnut – using a crunchy wonderful nutty flavour provides a woody flavour that balances nicely alongside chocolate
Vanilla – the combination of vanilla and chocolate just works, creating a smooth, velvety flavour that keeps consumers coming back for more.
Strawberry – pairing fruit with chocolate is a classic, proven difficult to resist.