Fruit and Vegetable powders come from high-quality juice concentrates, purees and not-from-concentrate juices. Plant-Ex can provide a from-the-named-source (FTNF) label declaration for any fruit or vegetable our customer requires in an easy-to-handle, highly soluble, powdered format. These products have many applications, and the flavour opportunities are endless. Plant-Ex recommends the following applications; sports nutrition, snacks, seasonings, dry mixes, confectionary, bakery, ice cream and sorbets, powdered beverages and teas. To give an example, lemon juice powder is popular for use in a dry rub for meats and vegetable powders are popular in soups, noodles and crisps.
It is important to note, that some citrus fruit powders are standardised according to their citric acid content. Additionally, our acerola juice powder is standardised according to its ascorbic acid (Vitamin C) content – a great addition for health-conscious consumers!
How do we manufacture fruit and vegetable powders?
Fruit and vegetable powders are manufactured by spray-drying juice concentrates, purees, and NFCs (Natural Food Colours).
Spray-drying is the process whereby liquid ingredients are processed and turned into powders. Plant-Ex sources the raw materials which are then mixed or emulsified with water and carriers/emulsifiers alongside maltodextrin, creating a slurry. Once this is completed, the slurry is then fed into the nozzle where it is then sprayed into the main chamber. The high pressure, along with hot air instantly evaporates the water, leaving just the solids behind – a fine powder. Finally, the powders are collected in a cyclone before being sieved and packed. Once it is packed, the powdered products are ready for use.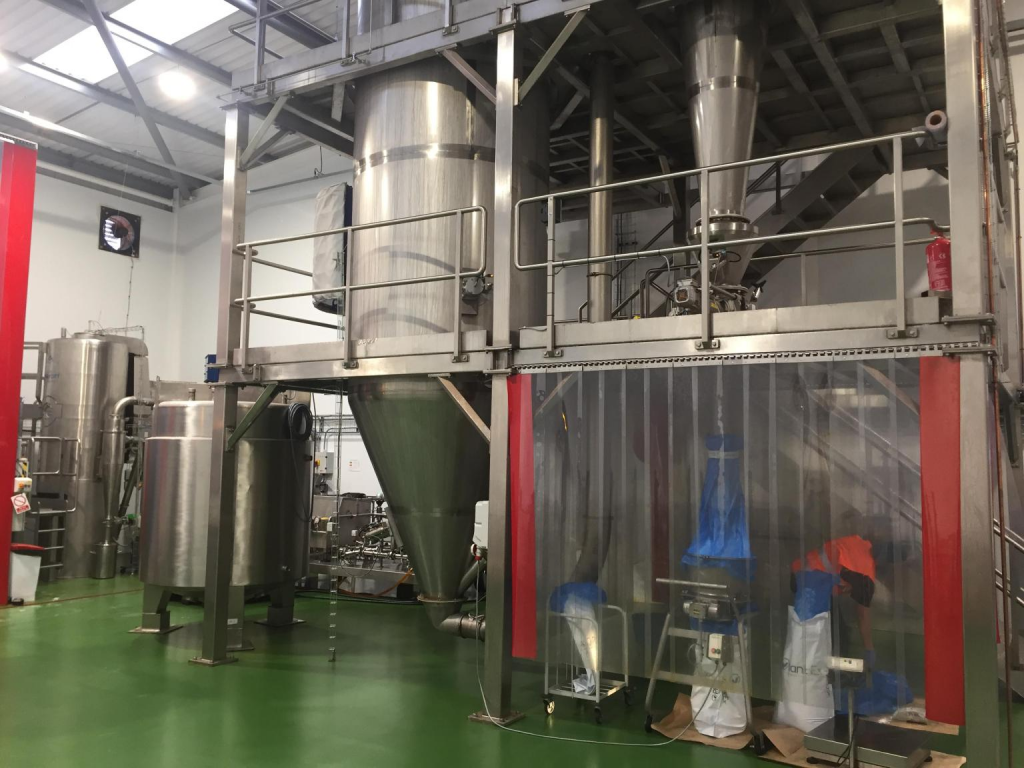 Benefits:
There are multiple benefits of using a juice powder over a juice concentrate. Examples include:
Firstly, a powder has an increased shelf life compared to that of the juice, because the powders are not prone to microbial growth like the juices are. Having a longer shelf-life can help to reduce waste, improve brand reputation and products can maintain their quality for longer.
Another benefit is that powders can be stored at ambient temperatures as opposed to chilled or frozen. This is often much more convenient and cost-effective. However, it is important to note that spray-dried fruits and vegetable juice powders are hygroscopic, meaning the substance has a tendency to absorb moisture from the air so they must be protected from moisture and stored correctly (as per the specification).
Spray-drying is a simple form of encapsulation – sensitive extracts and oils are more stable in powders and less likely to oxidise or degrade when stored, helping to capture the flavour.
Spray-dried powders can be easily blended with other dry ingredients. They are also water soluble and easily dissolve in water-based food products. Therefore, fruit and vegetable powders can be used in countless applications.
In-house spray-drying ensures complete traceability throughout the supply chain.
Provenance Products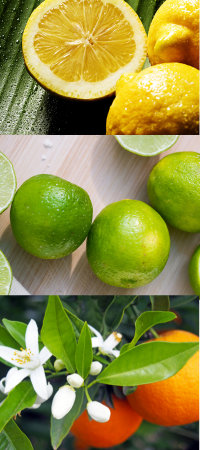 Provenance refers to the country or region of origin of a product, a big trend for food and beverage manufacturers. Declaring provenance can often make a product more appealing to customers as they appear more 'high-end', and stand out against other products. It's a great focus point for the marketing of a product!
At Plant-Ex we can provide a variety of products that can have their provenance declared on the back of pack labelling.
Here's a list of some of Plant-Ex's Fruit and vegetable powders that can declare provenance:
Sicilian lemon oil powder
Mexican lime extract powder
South African orange oil powder
Seville orange extract powder
Valencian orange oil powder
Find out more about our provenance products in this blog post!
At Plant-Ex, our range of fruit and vegetable powders is extensive and covers a range of flavour profiles. From sweet strawberries to sharp grapefruit or an earthy sweet potato, Plant-Ex can help you to achieve your desired product. Plant-Ex's powders are sure to take your products to the next level by adding a high-quality and authentic fruit or vegetable flavour. For more inspiration, have a look at our fruit juice powder portfolio link pdf
If you would like to request a sample or gather more information, contact us today at sales@plant-ex.com