What are E-numbers?
E-numbers are standardised codes used for substances that are used as food additives, and each E-number relates to a different additive. On the back of the pack, you can declare the E-number rather than the name. For example, Carmine extract can be declared as E120.
The code starts with an 'E' which stands for 'Europe', and is followed by a 3-digit number. The main food additives are declared as the following E-numbers:
Food Colours = E 100 – 199
Preservatives = E 200 – 299
Antioxidants = E 300 – 399
Stabilisers, Thickeners & Emulsifiers = E 4XX
Sweeteners = E 9XX
Flavours = E 6XX
Consumers are becoming increasingly more aware of food labelling and artificial ingredients, thereby leading to an uptake in the demand for clean-label ingredients. Luckily, Plant-Ex manufactures a number of clean-label ingredients that we will detail throughout this blog post.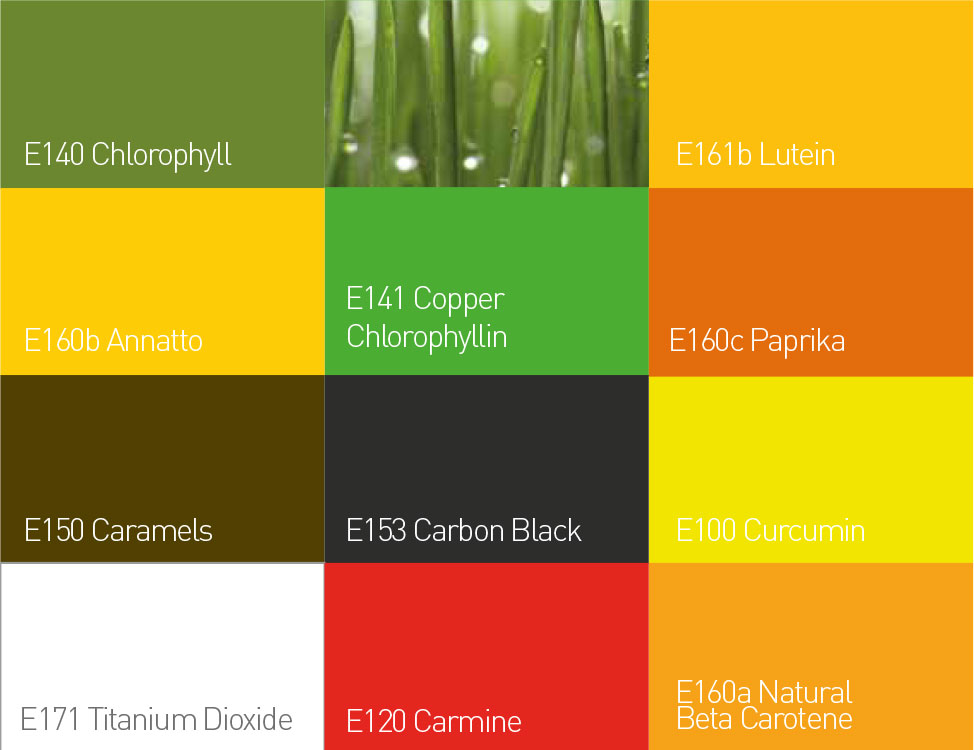 What are Food Additives?
Food additives have been defined as substances that are added to foods with the purpose to improve or enhance the product at different stages of their manufacturing, transportation or storage. For example, a 'colour' is an additive because it is used to enhance the colour of a product.
A food colour additive is 'a substance not normally consumed as a food or a characteristic ingredient of food, that can be used to add or restore colour'. The colours can be artificial pigments, vegetables, fruits, plants, minerals and other edible natural sources.
All foods we eat consist of chemicals in one form or another. However, over the years the increase in processed and ultra-processed foods has extended the need for food additives. This is especially within vegan, low-calorie and ready-to-eat alternatives.
Are E-numbers bad?
There is a common assumption that E-numbers are bad. In reality, this isn't always the case. The most commonly known E-numbers are artificial colours, which can be linked to health concerns in children such as hyperactivity. A particular study published in 2007 known as 'The Southampton Six' detailed the negative side effects of six artificial colours. These are, Tartrazine (E102), Quinoline (E104), Sunset Yellow (E110), Carmoisine (E122), Ponceau 4R (E124) and Allura red (E129).
Since this study, there is growing consumer preference to move away from synthetic colours and additives, and towards clean-label colours and natural ingredients.
This being said, a lot of E-numbers are natural and non-toxic. They only contain E-numbers due to the process in which they are extracted (natural colours are an example of this). E-numbers are strictly regulated, meaning the additive has passed safety tests and is approved for use. A food additive is only approved if it has been tested and is proven to be safe. There must also be a justifiable need to use it and its use does not mislead the consumer.
Natural colours and colouring foodstuffs are our expertise, and we encourage all food manufacturers to use these instead of artificial colours! To help manufacturers move away from artificial colours, Plant-Ex has developed a range of stable Natural Colour and Colouring Foodstuff alternatives as replacements:

It's important, however, to note that these may not be direct replacements. Natural colours are not as heat, light or pH stable as artificial colours. Additionally, there may be a significant price difference!
What if I don't want an E-number declaration on the BOP but want to include a colour?
As per food safety regulations, all food additives including natural colours and flavours must appear in the ingredient list and be declared under their class title and with their specific names and/or E-numbers. However, we often get enquiries for clean-label colours only… cue our colouring foodstuffs!
Colouring foodstuffs are typical food ingredients used by the food industry to impart colour to food and beverage products. They are manufactured from fruits, vegetables, flowers, spices, algae and/or other edible source material. For example, Beetroot, Carrot, Pumpkin and Spirulina.
The criteria for a food extract with colouring properties to be classified as "Colouring Foods" and not as food colour additive are:
The primary extract is added during the manufacturing of compound foods, with the primary effect to deliver colour to the compound.
If the primary extract is used because of its aromatic, sapid or nutritive properties together with a secondary colouring effect, the primary extract is either a food or a flavouring.
The source material must be a food or a characteristic ingredient of food which is normally consumed as such within the EU.
The pigments present in the source material must not undergo selective, physical and/or chemical extraction relative to the nutritive and aromatic constituents. For example, it must be a pressed juice only.
Colouring foodstuffs do not need to be designated like food colour additives and can be listed as an ingredient on the back of pack. For example, "Fruit and Vegetable Extracts (Radish Concentrate, Apple Concentrate, Blackcurrant Concentrate)". Colouring Foodstuffs have a clean label declaration and are based on natural, edible ingredients, known by the consumer. Colouring foodstuffs have grown in popularity as they are perceived as more natural and healthy options.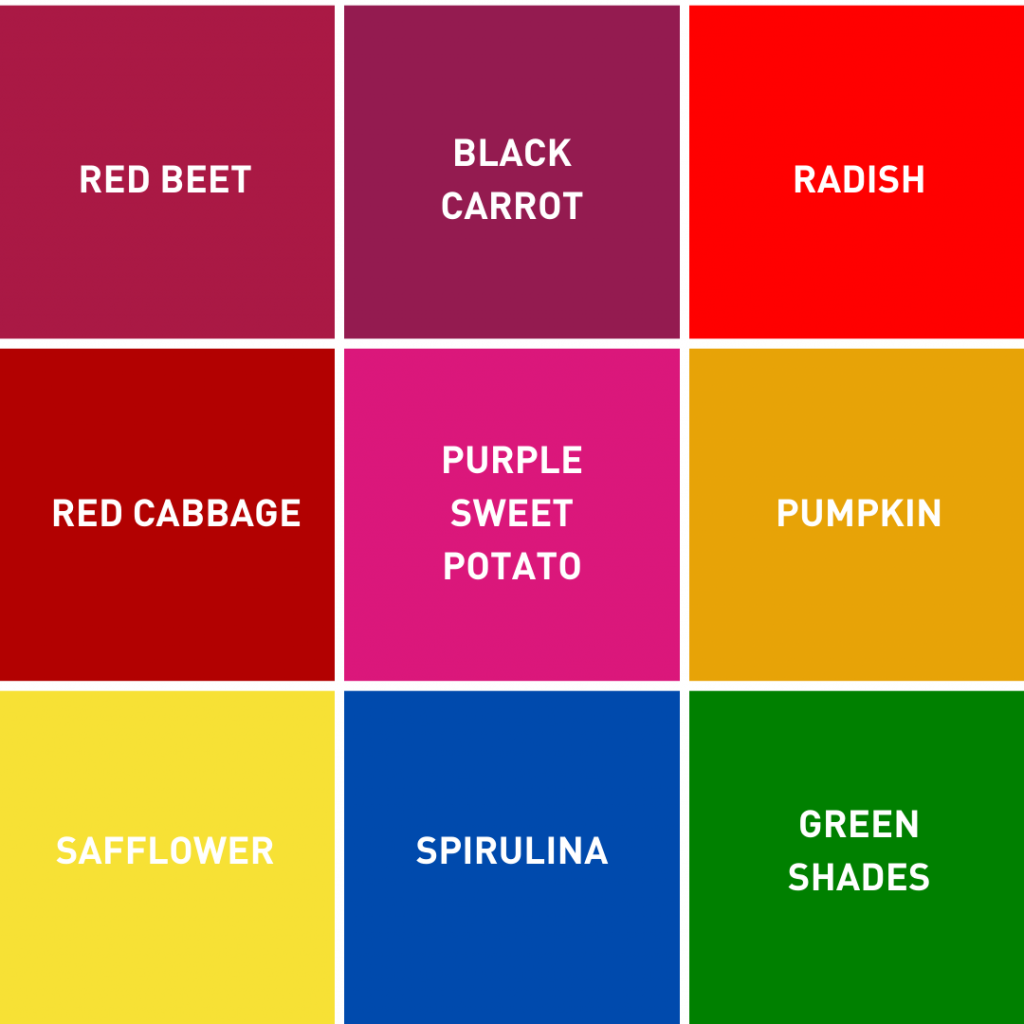 Plant-Ex is available to guide you with your food ingredients needs. For more information about Plant-Ex's products or to request a sample, contact sales@plant-ex.com.