Consumers are increasingly choosing plant-based sources of protein, but still crave the satisfying taste of meat. As vegan meat prices rise, we can help you cost-effectively create juicy vegan products that taste just like the real thing. You don't have to compromise on taste for vegan products with the use of Plant-Ex's flavours!
In order to keep up with the growing trend, Plant-Ex have manufactured a range of vegan meat flavours – ideal for manufacturers wanting to bring plant-based meat alternatives to their product range.
Flavours are made using a variety of aroma chemical molecules, balanced to deliver a certain flavour. This means no meat or fish products are used in the manufacturing process, making the flavours completely suitable for vegans and vegetarians!
Here are some of our customers' favourites at Plant-Ex;
Meat Flavours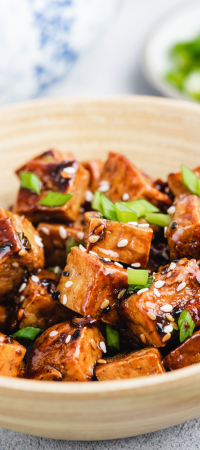 Chicken Flavour – Plant-Ex have formulated a juicy roast chicken flavour. Great for all dishes, particularly vegan chicken nuggets. Alternatively, pair with lemon or lime extract for a citrus twist – lemon is a go-to flavour to pair alongside chicken. Plant-Ex's chicken flavour also works great in combination with paprika, cumin or even capsicum extract for a touch of spice!
Chorizo Flavour – Another favourite for our vegan meat manufacturers is Plant-Ex's Chorizo Flavour. It provides a sweet, spicy flavour with notes of paprika and garlic!
The flavour of chorizo is quite intense, making it a strong, pungent flavour adding a kick to all sorts of applications. Spice it up with some vegan chorizo bites – a great way to keep your snack game up, which is becoming increasingly important as the snack market is growing. Chorizo slices would also be a great addition when marketed as a salad topper.
Beef Flavour – Plant-Ex have manufactured a juicy and rich beef flavour – so characteristic of beef you won't be able to tell the difference compared to the real thing! Great for adding roast beef notes to your vegan products, such as vegan beef stock cubes or a plant-based burger. The strong notes of umami make it difficult to tell the difference!
Roast Pork Flavour – Another popular meat flavour is our roast pork flavour. Fatty, smoky and crisp, Plant-Ex's roast pork flavour will work great in a vegan meat rub or even a plant-based kebab. Pair with Plant-Ex's herb flavours (such as parsley or rosemary) in plant-based sausages providing a balanced and intense flavour.
Whilst flavour is extremely vital to replicate juicy meat, colour is also vital. Have a read of our Colours for Vegan Meats blog for more information and inspiration.
Fish Flavours
Salmon Flavour – Mild, delicate and sweet, our salmon flavour will be a great addition to your plant-based alternatives. Try in combination with our smoked flavour for a vegan smoked salmon. Perfect for adding to your vegan salmon fillets.
Crab Flavour – Plant-Ex's crab flavour is quite subtle and succulent, with slight briny notes. It will transport your customers to the taste and smell of the seaside, all while holding a vegan declaration.
Surprisingly, crab pairs quite nicely with various fruit flavours, such as apple and pear, making a delicious crab cake. For something a little different to entice your adventurous consumers, try using our crab flavour for a mango and crab vegan sushi roll.
Fish Flavour – Plant-Ex have formulated a fish flavour for your vegan fish applications. It has a strong fishy taste, with salty and succulent flavour notes to help replicate that of a fish – great added to fishless fingers.
Are you a vegan food manufacturer? Check out our blog post on vegan cheese as we highlight the best flavours for you: The Secret to Vegan Cheese.
As plant-based alternatives are beginning to dominate the food industry, try Plant-Ex's natural flavours so you don't have to compromise on taste! For more information, get in touch today by emailing sales@plant-ex.com