Halloween has grown in popularity in the UK, expanding from a 1 day event to at least a weeks worth of celebrations. As a result, the demand for spooky-themed foods and beverages has also increased, as well as the need for innovative ideas. The demand for Halloween snacks, chocolates and sweets continues to grow as customers celebrate the spooky season. Even restaurants are adapting their menus to have a seasonal Halloween twist. More than ever, Halloween products need to stand out against the crowd and Plant-Ex's excellent products can help you achieve this.
The best approach to Halloween baking and food production is to add a simple spooky twist on your customer's favourite products. It is also a window of opportunity to display your creativity to your customers by pushing flavour and design boundaries.
Halloween Colours:
More than ever, food brands are embracing colour in seasonal launches to elevate the consumer's experience. Colour is the key to drawing attention to your product and inviting customers to want to indulge. This Halloween, through market research and predicted trends, these colours are going to be the ones that customers are drawn to.

Bright green: Associated with Zombies and slime, and is a staple colour for Halloween.
Dark red: This can be used for a vampire-inspired treat, or creating fake blood!
Deep purple: This colour is a great choice for a witch-themed snack.
Orange: Can be used to represent the Halloween classic.. the pumpkin.
Black: Captures the horror and fear surrounding the spooky season.
Sophisticated colour palettes are also creeping into fashion as the Halloween themes extend over much more of autumn. A subtle spooky touch is sometimes more preferable/appropriate depending on the brand and product application. Plant-Ex is here to help find the perfect colour for your Halloween creation.
Halloween Flavours:
These flavours are essential during the spooky season. A mix of autumnal favourites and more daring, bolder flavours make up the perfect Halloween portfolio. Plant-Ex has so many flavour possibilities for your Halloween creations.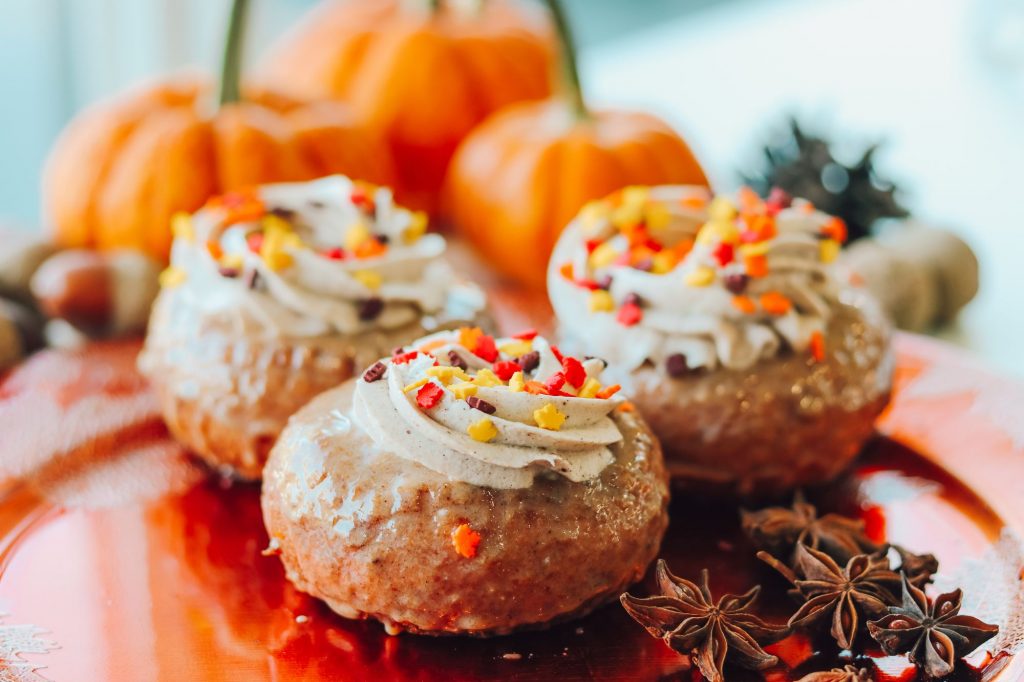 Halloween Classic Flavours:
Pumpkin Spice
Cinnamon Roll
Nutmeg
Grape
Chocolate
Toasted Marshmallow
Salted Caramel
Maple
Cherry
Innovative creations:
Bloody Orange Cupcakes
Crazy Caramel Apple Pie
Maple Madness and Pecan Pie
Take a look at some of Plant-Ex's previous Halloween applications:
Take your Halloween products to the next level this spooky season by contacting sales@plant-ex.com for product information or innovative inspiration.