Following on from our popular new flavour launches from Q1, we are delighted to introduce our new flavour innovations from Plant-Ex during Q2. Our Flavourists have been working hard in NPD, now with more flavours than ever before!
Carry on reading to discover just a few of our favourite new flavour launches from Q2 of 2023…
Savoury
Recently launched savoury flavours by Plant-Ex include: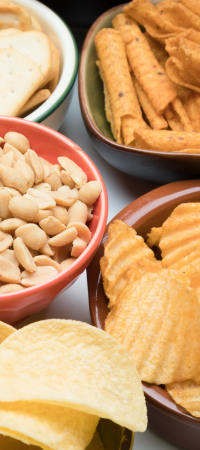 Fried Garlic Flavour – Garlic is extremely popular in food manufacturing, and is added to nearly every dish (salads, pasta dishes, sauces etc). Add this liquid flavour into a salad dressing to elevate your product a few notches. Alternatively, use it in a cracker or savoury snack alongside Plant-Ex's rosemary extract – a combination consumers know and love!
Tandoori Spice Flavour – Made using a blend of classic spice extracts, Plant-Ex's Tandoori Spice Flavour provides a pungent flavour to help you create mouth-watering dishes without the fuss! From ginger to coriander to paprika, there are various different notes of spices that compliment each other nicely. It is a great way to add an authentic twist to your application, giving consumers an around-the-world experience from the comfort of their own homes.
Sweet Potato Flavour – A recent launch for Plant-Ex included a Sweet Potato Flavour. Sweet potatoes are becoming increasingly popular as people are looking for healthier options and are drawn to the delicate taste of sweet potato as an alternative to the traditional potato. Perfect for sauces, bouillons, pastes and spreads, with a hint of sweetness that pairs perfectly with other savoury flavours.
Piri Piri Flavour – Spice up your products with our piri piri flavour. Meat rubs are the obvious application for a piri piri flavour, but there are plenty of other savoury applications! We recommend using it for a spicy pre-mix sauce or mixing it with a drizzle of lemon juice to marinate your prawns (trust us when we say this is delicious!).
Sweet
Recently launched sweet flavours by Plant-Ex include: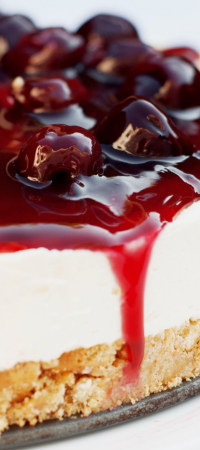 Cream Flavour – This rich, creamy flavour is extremely popular with our customers. It provides the perfect base for many products from fruit mixes, to creamy all-butter fudge. It holds a fatty, smooth and slightly sweet taste – great for bakery manufacturers! Not only does it provide a great flavour base in the baking industry, but a little drop goes a long way in ice creams or a milkshake.
Sponge Cake Flavour – While consumers are recently stepping outside their comfort zone, they still rely on the classics. A traditional sponge cake is always going to stay a crowd favourite, so we released a delicious sponge cake flavour for just that. You can also use this alongside various flavours to give life to the classic sponge – for example, use our coconut flavour and almond flavour to create a decadent coconut almond cake.
Marshmallow Flavour – From marshmallow flavoured frostings on cupcakes to s'mores bars, this delectable, sweet flavour is making its way into an array of delicious treats. From fluffy toasted toppings to salted caramel swirls, the possibilities with marshmallows are truly endless. There are a variety of ways to incorporate Plant-Ex's marshmallow flavour into your latest creations.
Sour Cherry Flavour – A popular trend at the moment is indulgence as consumers have learnt to indulge in their own ways due to the rising cost of living. As a result, we released a sour cherry flavour, to elevate this trend. Our NPD recommend using this in a black forest gateau cake for a blast of flavour or even in a cherry fruit compot.
Pomegranate Flavour – Are you looking for a fruity, juicy and tart flavour that is packed full of berries? Look no further, as Plant-Ex has released a pomegranate flavour, to suit various flavour applications. Try adding to a sorbet for a refreshing and bold flavour this summer, or even in a pomegranate jam for extra sweetness.
Cheesecake Flavour – Say goodbye to the predictable in your sweet treats with our new cheese-cake flavour. Creamy, dreamy and light; our cheesecake flavour will leave you craving more! Perfect for a strawberry cheesecake ice cream, or a lemon and lime cheesecake flavoured protein shake. Any cheesecake-flavoured creation will be the star of your dessert table – perfect for any occasion!
If you want more ideas on where to use our flavours, check out our applications page here.
At Plant-Ex we have a team of expert flavourists who are constantly innovating new products to stay ahead of the trends. No matter the application, we are here to help find the right flavour for you! For more information on our products, get in touch today.