International Ingredient Manufacturer Plant-Ex Ingredients Ltd is following up their two years of investments into their UK, Polish and Turkish sites with an innovative selection of products in the "New for '22" portfolio.
Technical Director Daniel Tomei explains; "Plant-Ex are relatively unique in having all of the building blocks for taste and appearance within our portfolio, combined with every conceivable manufacturing technology, which means that if an NPD Technologist can think it – we can make it!"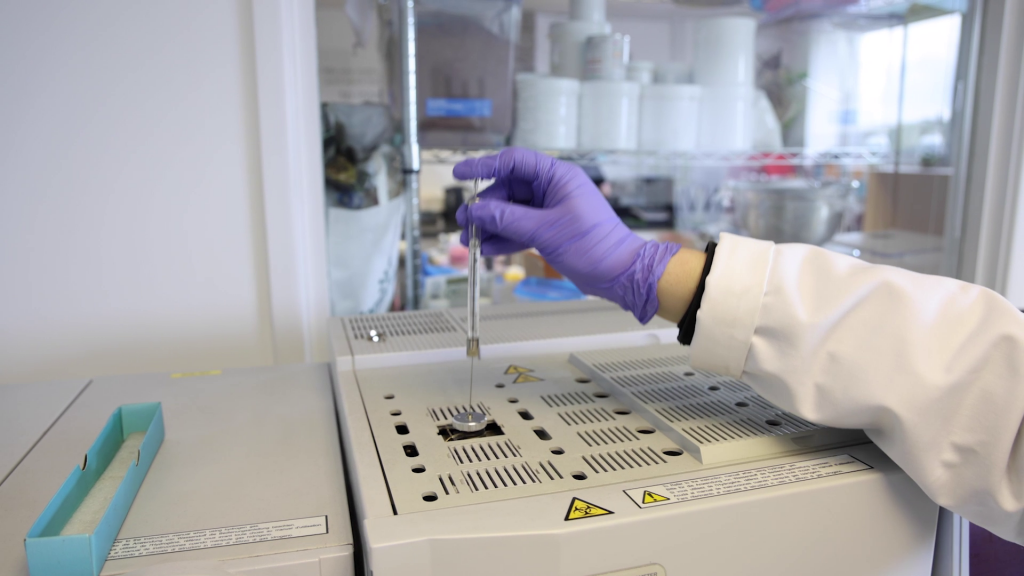 With the four divisions of the company; Natural Colours, Top Note Flavours, Extracts and Food Protection Systems – there is a holistic approach to ensuring that the company delivers products that help food manufacturers keep their offerings looking and tasting great for as long as possible – maximising shelf time availability to minimise food waste. But that's not to say that the portfolio is immobile, there's a constant stream of development and Plant-Ex have advised below the most exciting developments in their New for 22 offerings:
Natural Colours & Colouring Foodstuffs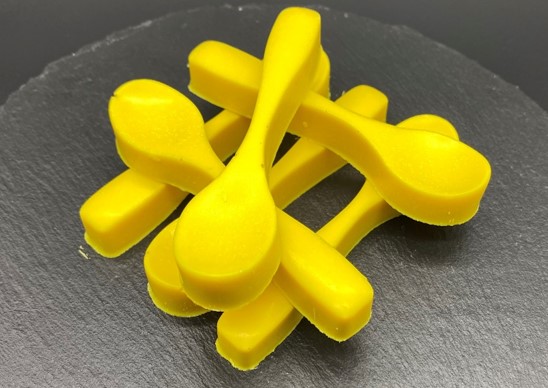 Micro-milled pigment dispersions provide a very high colouring power in oil-soluble applications but retain a high level of light stability due to the original pigment structure remaining intact.
Suitable for Chocolate and other fat-based applications, permitting longer shelf-life stability.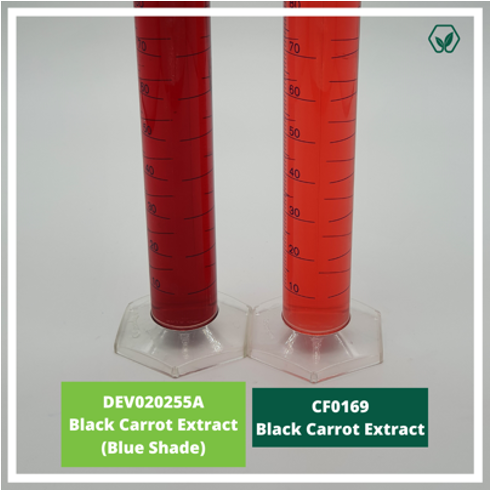 Blue Shade Purple Carrot provides a darker hue than the traditional red shade associated with this popular anthocyanin.
This means that the bluer shade can offer a substitute for grapeskin extract.
Thereby removing the sulphites allergen declaration from a client's beverage formulation.
Top Note Flavours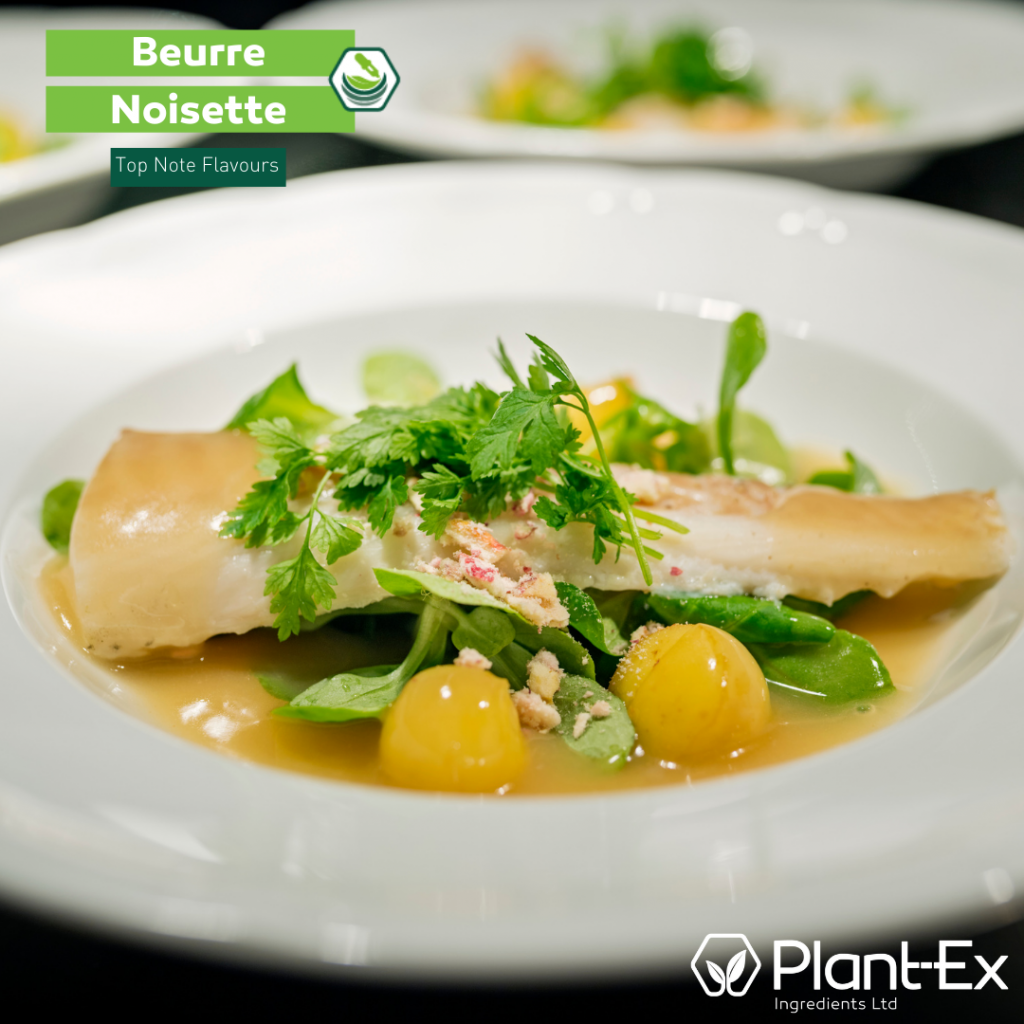 Beurre Noisette Capturing the essence of butter which has been heated and taken just to the point of browning, the Maillard reaction, wherein darker caramelised notes with a slightly nutty hint take over the traditional dairy butter profile.
Suitable for both sweet and savoury applications, this is one of 2022's most highly demanded profiles for development projects.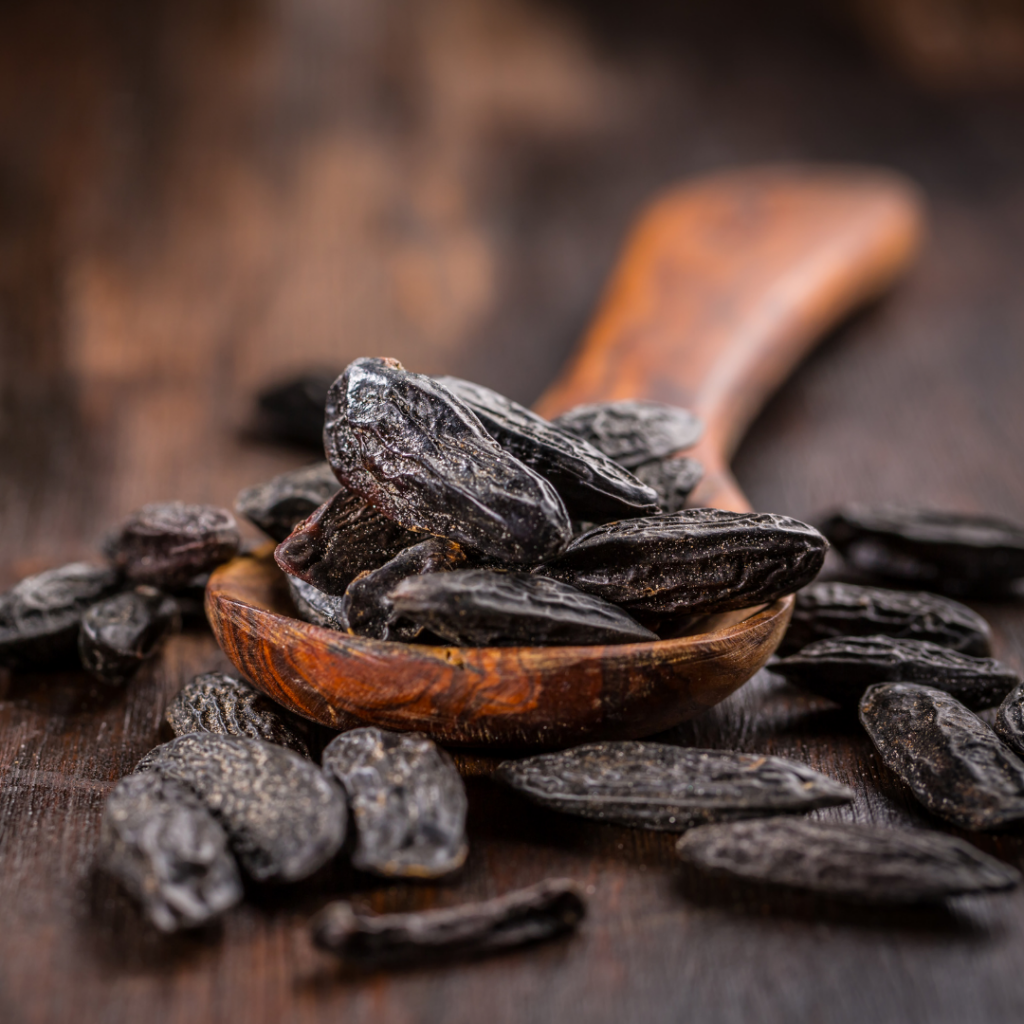 Tonka Bean A complex profile encompassing notes of freshly cut grass, heady Vanilla and a slightly spicy floral nut element, this flavour hits a number of targets in the organoleptic spectrum and has been used in development projects ranging from savoury sauces, through dairy desserts to gin flavouring.
Extracts
Tonka Bean Extract Allowing customers to declare Tonka Bean within their label declarations, the extracts team have developed a process to mascerate the beans and extract the essence, which is then spray dried into powder for ease of storage and transport. The aroma is powerful and complex – an exotic nutty vanilla!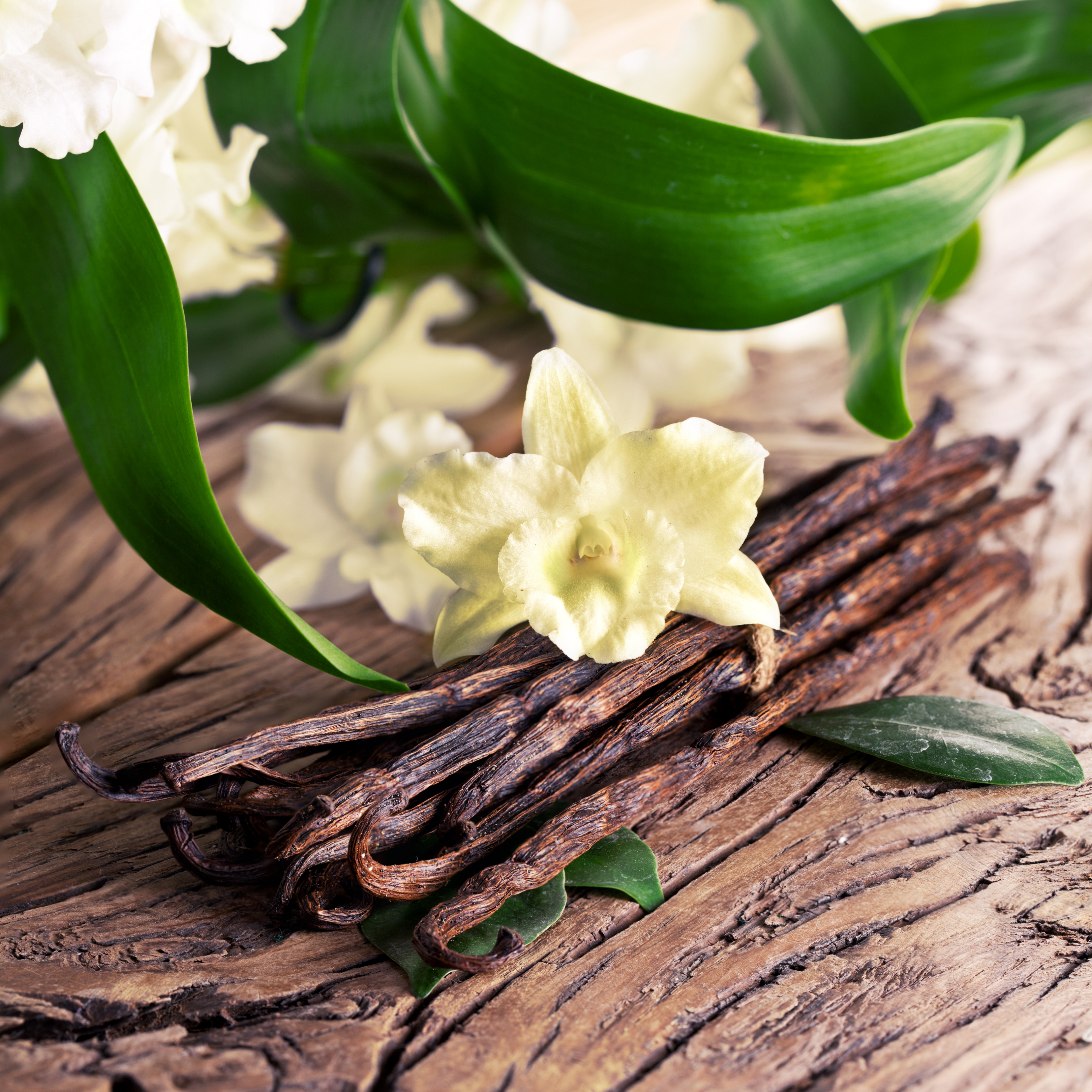 Vanilla Extract How the markets move! Five years ago, Vanilla Beans were trading at record highs of USD 500/Kilo, and availability was extremely scarce, which prompted a move for many manufacturers to Vanilla Flavours produced using synthetic or natural vanillin. Now, Vanilla Beans are in plentiful supply and the rate has halved, whereas availability of vanillin has gone into free-fall and prices have rocketed. High-quality high strength extract with that slightly smoky bourbon note is making a come-back and our team has invested to stay ahead of that curve.
Summary
The two years of Covid 19 saw a fall in new product developments as many businesses focussed upon core lines and activity – there is now a new dawn of exploration of tastes and demands and manufacturers are looking beyond the traditional notes. The issue which is now most prevalent is the restricted availability of some raw materials due to the effect of less planting/harvesting/production during Covid – residual supply chain stocks have been used and the lower availability of new stocks is going to be an issue until H2 2022. The message from Plant-Ex is quite clear – we're almost through the worst – now is the time to start creating again in preparation for 2022's bounce back markets and demands!