The ingredient guide for a delicious and romantic Valentine.
Plant-Ex has always been up to challenges, making ingredients for every occasion, holiday and season with the help of our R&D team this year we are presenting a valentine edition with colours that will give a romantic vibe to your products, flavours that will bring love to the table, extracts that will make valentine a day to remember!
Natural colours and Colouring Foodstuffs:
RED BEET:
Description:  It is used to create vibrant pink to red shades.
Formats: Available as water-soluble liquids and as a spray-dried water-soluble powder.
Stability: Red Beet has limited heat and light stability and is ideally suited for low-temperature
processed food applications with a pH range of 4 – 7.
Applications: Functional foods, Sports Nutrition, Biscuits, Beverages, Some Confectionery, Sauces, Icings.
Shade Strawberry Red
Description: Safflower and Purple Sweet Potato
pH: 3.0 – 5.5
Acid stable: yes
Soft drinks: yes
Dosage: 0.1 – 0.2%
Red Cabbage
pH: 3.0 – 5.5
Acid stable: yes
Soft drinks: yes
Dosage: 0.1 – 0.2%
BLACK CARROT
Origin: Botanical source – Daucus carota.
Description: Deep red colour.
RADISH
Origin: Botanical source – Raphanus raphinstrum.
Description: Radish produces a bright red-orange colour at low pH, turning pinker in neutral applications.
RED CABBAGE
Origin: Botanical source – Brassica oleracea.
Description: Produce a reddish-pink hue in acidic applications, turning blue in neutral applications
PURPLE SWEET POTATO
Origin: Botanical source – Ipomoea batatas.
Description: Produce a vibrant pink colour in acidic applications, turning purple violet
ELDERBERRY
Origin: Botanical source – Sambucus.
Description: Create a reddish-purple hue in acidic food applications.
GRAPE SKIN
Origin: Botanical source – Vitis vinifera.
Description: Produces a dark berry-like red colour in acidic applications.
CARMINE
Description:  A bright pink-red.
Formats: Available as water-soluble liquids and as a spray-dried water-soluble powder.
Stability: A highly stable deep red colour with excellent stability to light and heat.
Applications: Dairy / Ice Cream, Cosmetics, Meats, Bakery, and Confectionery.
CALCUIM CARBONATE
Description:  Highly opaque, naturally occurring white colour.
Formats: Water and Oil dispersible powder. Liquid dispersions in development.
Stability: Excellent heat and light stability, not stable in acidic pH.
Applications:  Bakery, Soups and Sauces, Confectionery, Milk powders and all dairy products, Nutraceuticals, Natural calcium source for fortified foods, Cereals and baking powders, Whitening agent in confectionary and Surimi, Chewing gum.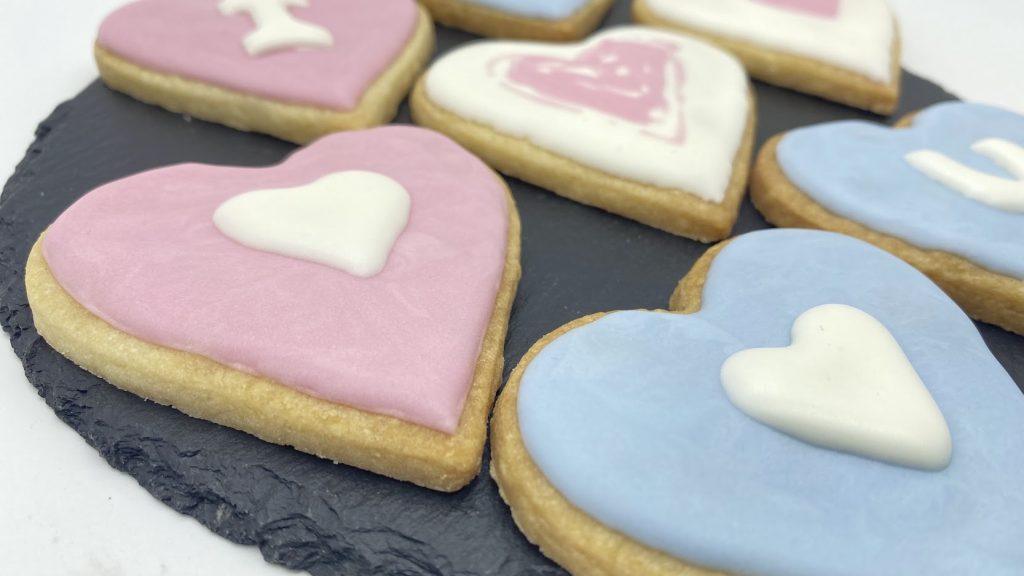 Flavours:
Now let's get to the game changers, the ingredients that will bring a romantic taste to your product.
Our Top picks for Valentine:
Raspberry
Strawberry
Jammy strawberry
Strawberries & Cream
Chocolate
Salted Caramel
Cherry
Red berries
Creamy coconut
Cheesecake
Blueberry
Fruits of the forest
Prosecco Type
White Chocolate
Plant-Ex to date has created more than 5000 formulations, that's why you need to email us and see if the flavour you are looking for has been created or not. If not, we will create or match it for you at sales@plant-ex.com
Extracts: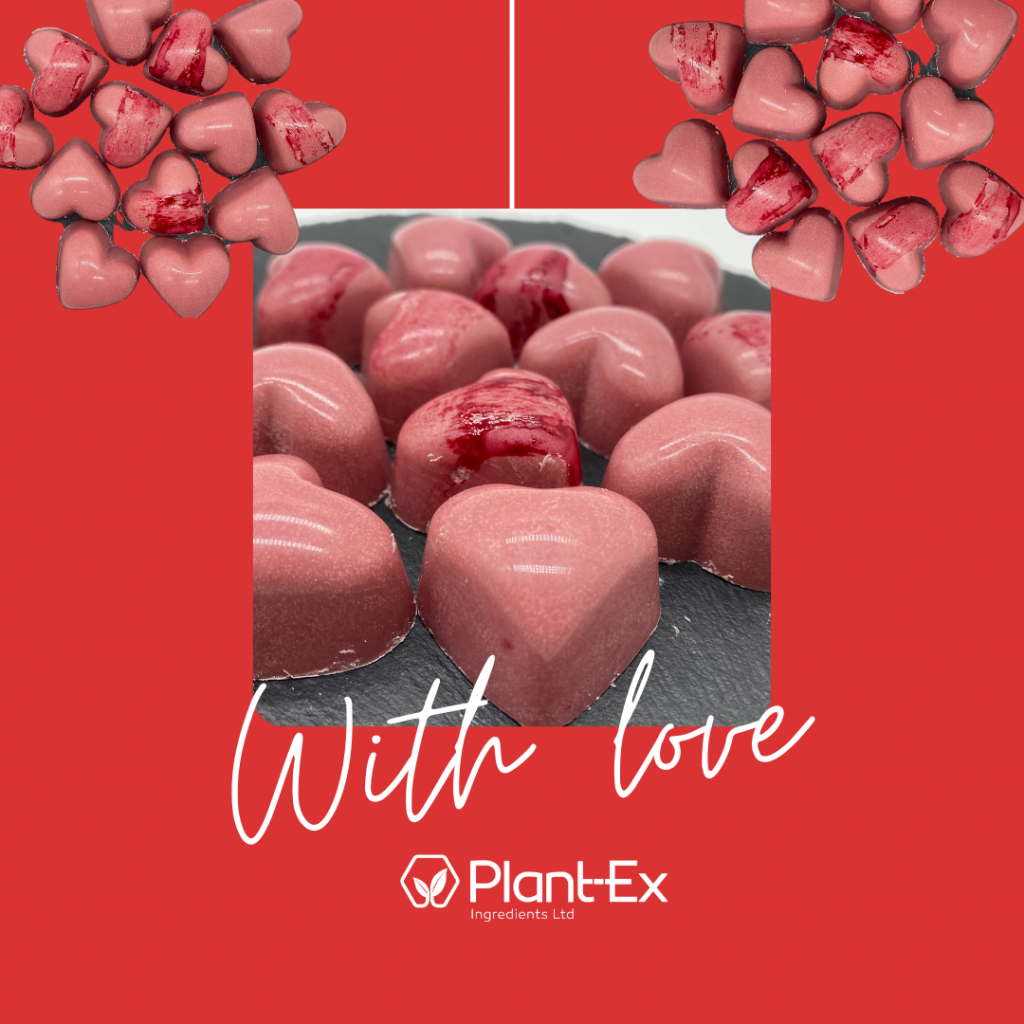 What would valentine be without the touch of natural extracts?
Our large portfolio encapsulates extracts from vinegar powders, to Fruit, vegetable, oleoresins, emulsions, alcohol and much much more!
Don't forget that the organic sector is an ever-growing market and one of which Plant-Ex is proud to be a part of.
Having gained our certificate of conformity from the Organic Food Federation, Plant-Ex can provide quality organic ingredients to suit our customers' needs.
Available on request, new products and raw materials require certification before they can be declared organic.
Available raw materials include fruit juices and essential oils.
Here are our top picks for Valentine Extracts:
Honey Powder
Molases Powder
Salted Caramel Powder
Madagascan Vanilla Extract
Cherry Juice Powder
Blueberry Juice Powder
Cranberry powder
Raspberry Juice Powder
Strawberry Juice Powder
Champagne Powder
Sherry Powder
Prosecco Type powder
For more Extracts, contact our team so we can recommend you your next big hit at sales@plant-ex.com and don't forget to subscribe to our newsletter!
Your customers will have a valentine to remember with the right colours and delicious flavours!