We're here to show you which colours were the most popular among our customers throughout 2022. Colour is arguably one of the most important components of a food or beverage product (although we are slightly biased!). Its the first thing consumers see when looking at the shelves and helps them to determine the freshness and quality of the product, ultimately leading to whether or not they decide to purchase.
If you're working on some new developments for 2023, or are just interested to see what the top colours for each division were, keep reading…

Caramel:
Caramel colours are a great way to enhance the colour of your delicious bakery treats. The most popular caramel colour sold by Plant-Ex is E150a Burnt Sugar. This is available as both liquid and powder, and is a clean-label option.
Caramel colours are formed by the controlled heating of food sugars without the addition of other ingredients, creating intense, dark shades of brown.
Plant-Ex's range of caramel colours includes E150a, E150c and E150d.
For more information on our caramel colours, check out our blog post here. Alternatively, request a copy of our caramels portfolio by emailing sales@plant-ex.com.
Beta Carotene:
Carotenes are a versatile group of yellow to orange pigments found widely throughout nature. There are various different sources of natural carotenes such as algae and vegetables, as well as a synthetic source. Our products are available as water-soluble liquids and powders, as well as oil-soluble liquids.
Plant-Ex are very price competitive with our beta carotene products, get in touch with our sales teams to request a quote!
Carmine: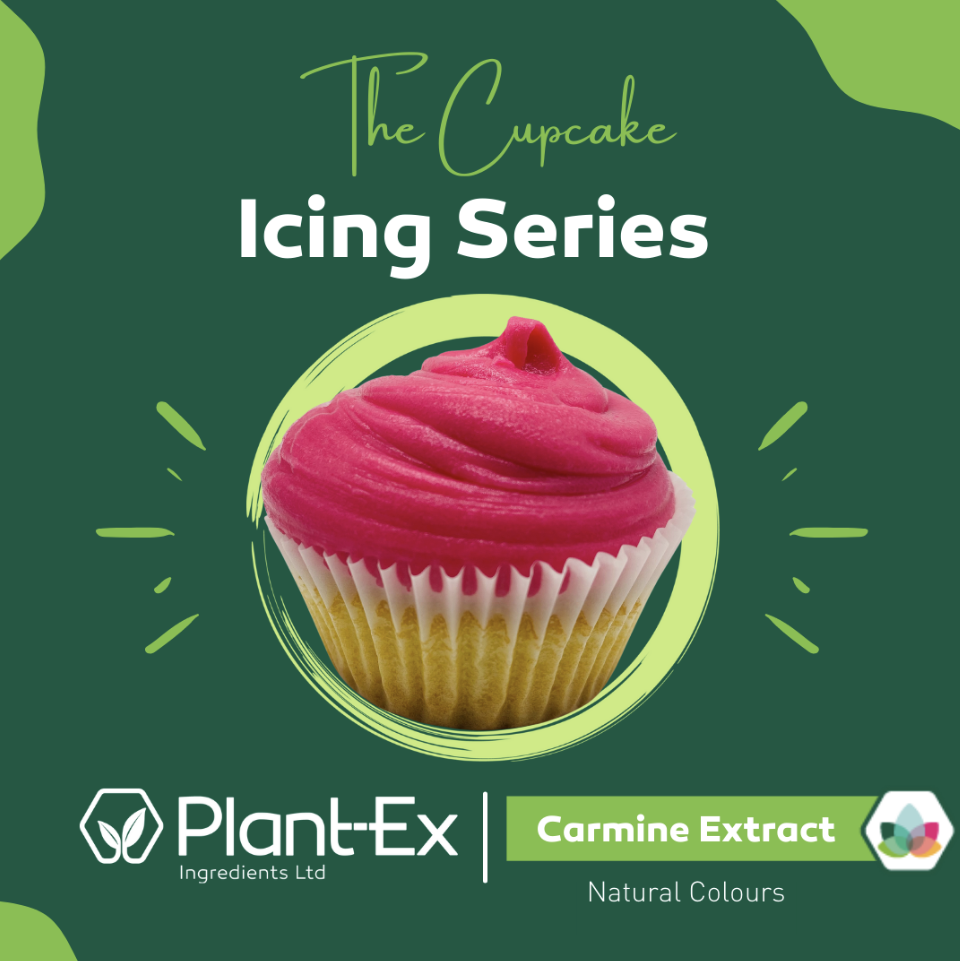 Carmine is a red pigment that is extracted from female cochineal beetles, which are native to South America. E120 Carmine Extract provides pink and red shades to products, and has to be declared on the back of pack as either 'Colour: Carmine Extract' or 'Colour: E120'.
Out of all the natural red colours, carmine is the only heat stable option hence why its so popular for use in bakery. However, due to the source, its not suitable for vegans and vegetarians, leading to it not being favourable amongst a lot of retailers. As a colour house, we are always looking at alternative bake-stable red colours for bakery, however at this stage there are very few viable options.
If you are a bakery manufacture and are looking for some inspiration, check out our blog post here which talks you through some of our best colours, flavours and extracts for bakery applications.

Black Carrot Extract: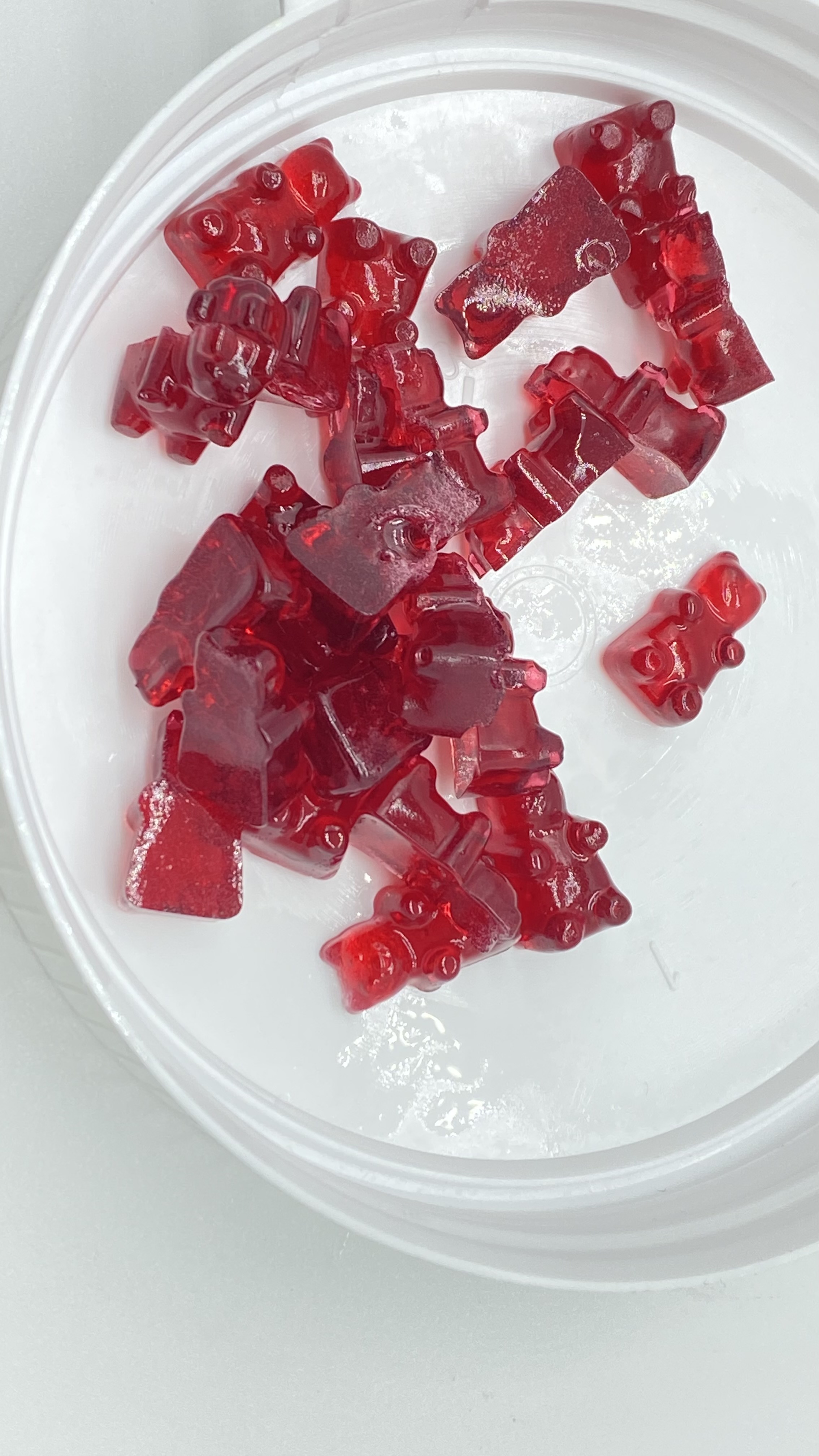 Colour is key within confectionery products, which is why Plant-Ex has spent so much time developing colours specifically for the confectionery industry. The most popular colour amongst our confectionery customers in 2022 was Black Carrot Extract; a cost-effective anthocyanin.
Ranging from dark purple to pink shades, black carrot is best suited towards acidic pH, as it is not very pH stable. However, it has very good heat and light stability and so is recommended for use in applications where the manufacturing process contains an element of heat.
Learn more about our anthocyanin colours here.
Curcumin LS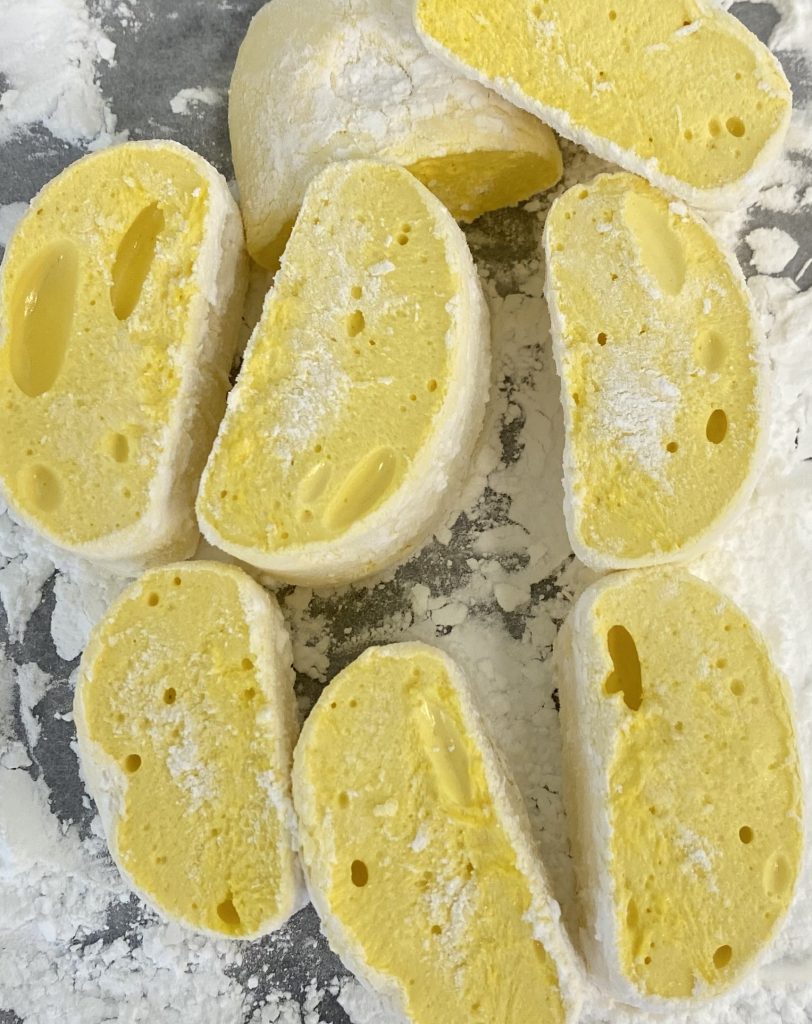 Plant-Ex have manufactured a light-stable curcumin solution suitable for confectionery applications by finely milling and encapsulating the pigment. This creates a brighter more stable product due to the particle size becoming smaller, helping prevent oxidation.
We specifically developed this product for use in marshmallows where the pigment has to be bright due to the aeration process. Curcumin LS would also work well in panned confectionery, or try our Curcumin LS Powder for a pressed sweet too!
Spirulina Blue CS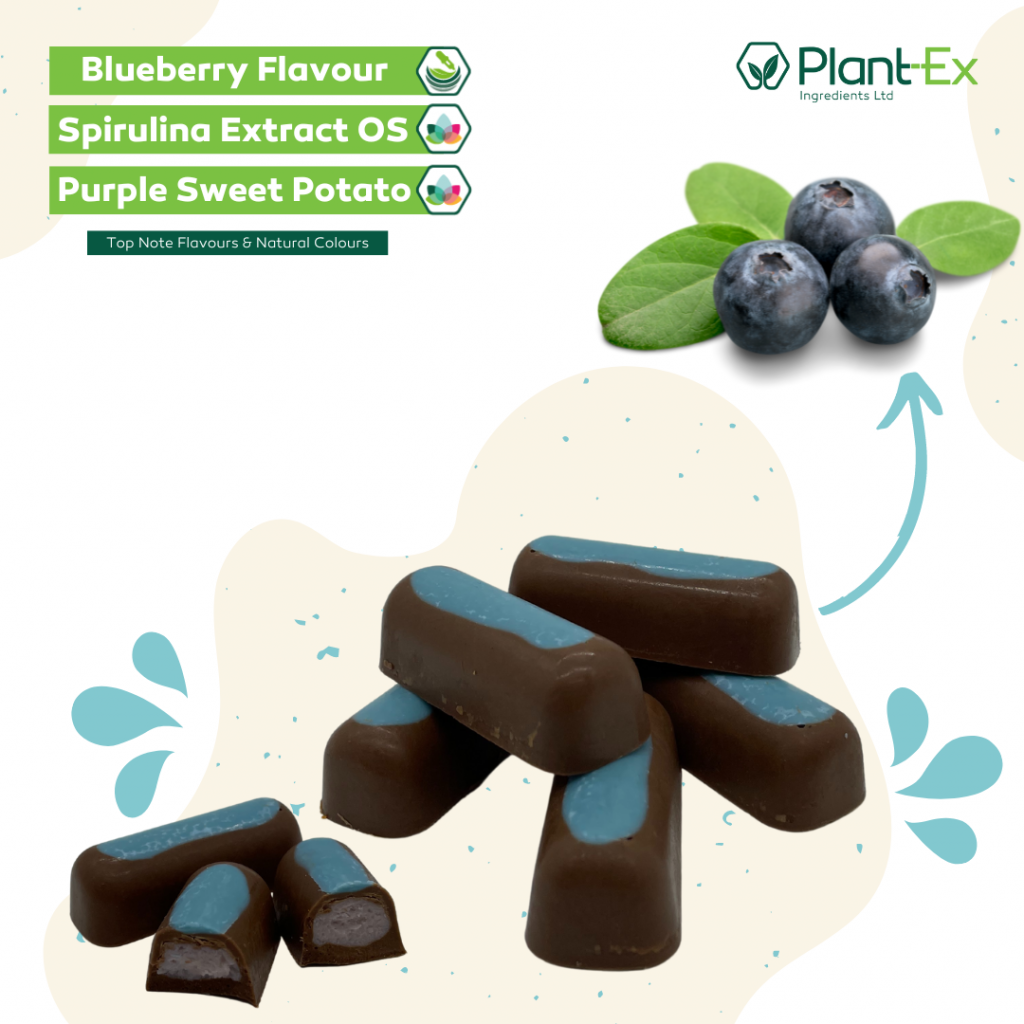 Blue colours in confectionery products had a bad reputation for a long time. Often, the blue colour in confectionery products was due to the addition of Brilliant Blue E133. Brilliant Blue had backlash for a long time; the stigma being it caused hyperactivity in children.
Spirulina Extract is the currently only natural blue colour on the marketplace, which is the driver as to why it's so popular amongst our confectionery customers. Whether you're looking to colour a lollipop, gummy sweet or marshmallow – we have various solutions for you.
Plant-Ex have developed a range of water-soluble liquids and powders, and more recently our colours team worked hard to produce a bright and stable oil-soluble spirulina for chocolate!

Curcumin: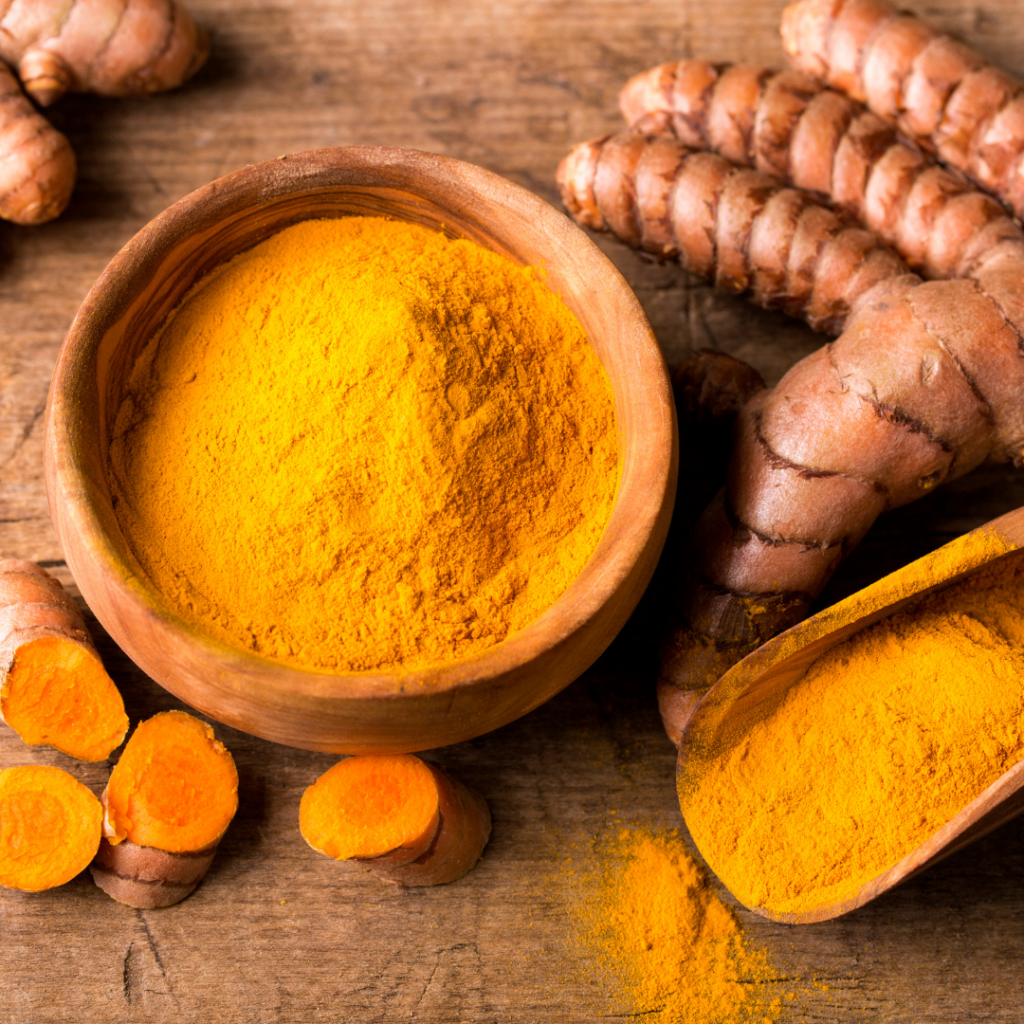 Curcumin is a naturally occurring pigment extracted from the roots of the Turmeric plant Curcuma longa. It is extremely popular with our customers to provide a warm, bright yellow colour – often the colour desired in seasonings.
Adding colour to your sauces and seasonings is a great way to make it more visually appealing to consumers, so why not give it a go and request a sample today.
Safflower: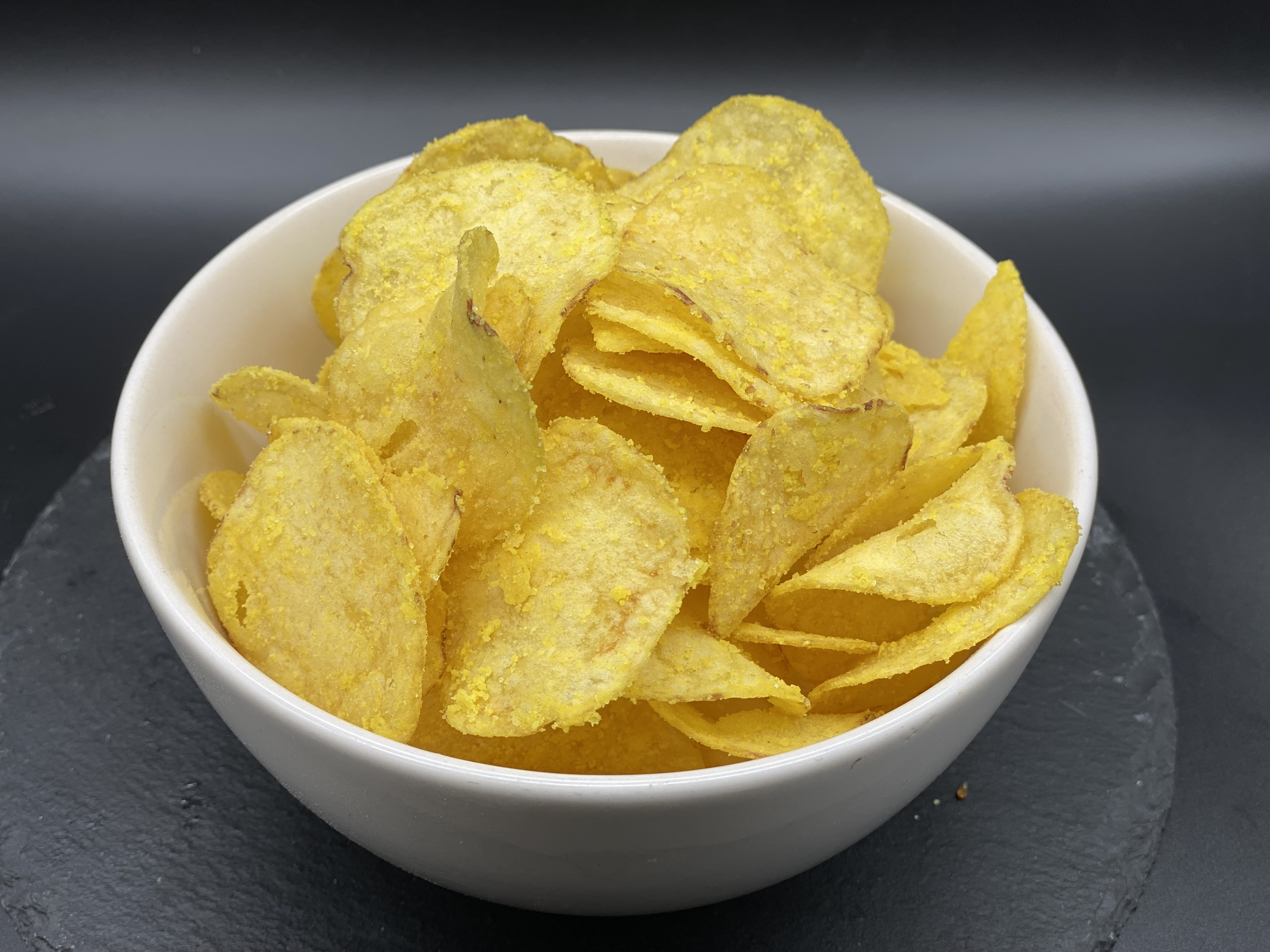 Safflower is a water-based colour extracted from the plant Carthamus tinctorius. Used as a food ingredient around the world, Safflower produces a clear bright yellow colour.
Safflower extract is a clean-label colour; it's simply processed juices, made without the use of solvents or chemical processing. This means that you don't need to declare an E-number on the back of the pack, and instead can declare it as 'Safflower Extract' – this is ideal for food and beverage manufacturers with a health-conscious target market.
Paprika: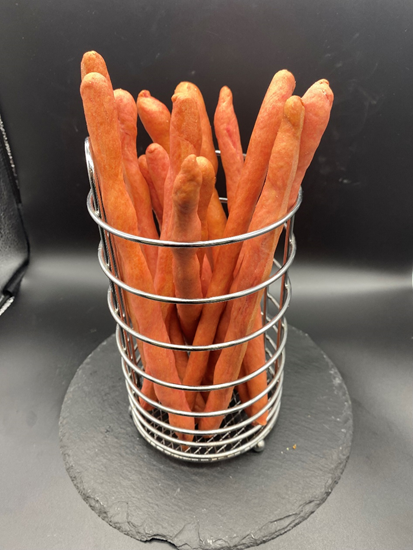 Paprika is one of our most popular colours in the sauces and seasoning industry. The warm orange and dark red shades it produces works great in hot and spicy sauces to help mirror the expectation of the flavour.
Paprika is a natural orange colour made from the dried fruits of the sweet Bell Pepper plant Capsicum annum. Paprika oleoresin is an oil-based extract responsible for giving bright orange and red colours. Although the source is oil-based, Plant-Ex have developed a large portfolio of oil-soluble liquids and water-soluble liquids and powders.
Sweet Potato Extract:
Sweet potato extract is an anthocyanin, and is classified as a Colouring Foodstuff. This means that it is clean-label, and no E-number needs to be declared on the back of pack.
Sweet potato extract provides a variety of pink and purple tones, and is very popular amongst our dairy customers – particularly for use in yoghurts. It is not the most cost-effective anthocyanin extract, however the shades it produces are beautiful! Try using sweet potato extract in a berry compote, yoghurt or ice cream.
Natural Green Blend
As the industry is becoming more health conscious, it is no surprise that green is a top colour for the dairy industry, portraying freshness and nutrition. Plant-Ex's Natural Green colour is a curcumin spirulina blend, resulting in a clean-label green colour.
Our clean-label green has been a go-to within the dairy industry, particularly for use in ice creams and sorbets. It is a very cool green, so would pair very well with a mint choc chip flavour, or alternatively as pistachio.
For more information on our green colours, check out our blog post here.
Red Beet
Red beet is a very cost-effective product, and it suitable for vegans and vegetarians, imparting blush pink to products. It is not heat stable so any products that have a manufacturing process involving heat wouldn't be recommended – therefore, this wouldn't be recommended for UHT-treated milkshakes. Instead, use this in strawberry ice creams, raspberry sorbets and summer fruit yoghurts!

Neutral Cloud Agent:
Are you looking for a way to make your drink look more natural? You should try our neutral cloud agent, which is a clear (or cloudy!) favourite in the beverage industry.
Plant-Ex's neutral cloud agent is formulated with stabilisers and ingredients to generate a cloudy look. Beverage manufacturers have found that using a cloud mimics the look of 'freshness', particularly when making fruit flavoured drinks. Some colours, such as Beta Carotene, are naturally cloudy due to their particle size. However, if you're using a clear colour and want a cloudy look, you should request a sample of our Neutral Cloud Agent.
For more information and benefits of using a Neutral Cloud Agent, check out our blog post here.
Burnt Sugar Syrup:
Burnt Sugar Syrup is another popular colour for the beverage industry. It is extremely popular in alcoholic beverages as it can be used to darken spirits such as rum, or even used in beer and cider to maintain a natural look. It can also be applied to soft drinks, such as coke flavoured soda water or coffee syrups.
As mentioned above, caramel colours are formed by the controlled heating on food sugars without the addition of other ingredients. E150a is clean label, and therefore doesn't require you to declare the E-number on the back of pack.
Kiwi Green:
Plant-Ex's Kiwi Green colour is manufactured as a blend of safflower and spirulina to create a clear, light-green that is proven to be popular in drinks.
This blend is clean-label, so no E-numbers need to be declared on the back of pack. You can label this as 'Spirulina Concentrate, Safflower Concentrate, Safflower Extract'. Due to the spirulina, this colour isn't heat stable and is sensitive to acidic pH, so you need to be aware of this in combination with your other ingredients and manufacturing process.
Our team recommends trying this alongside lime, apple and kiwi flavours.

CU Chlorophyllin Powder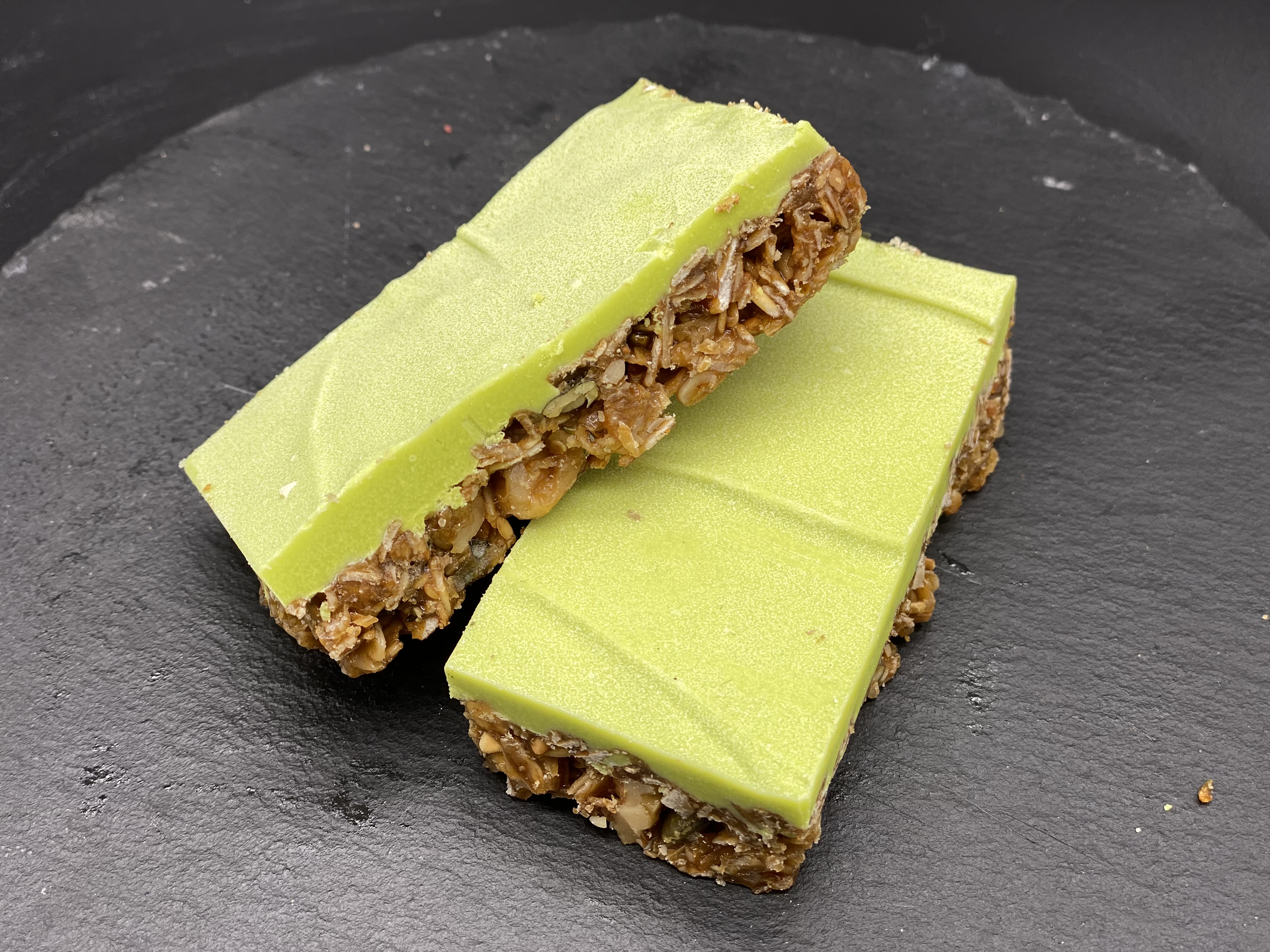 Whilst flavour is extremely important in sports nutrition to mask the bitterness of protein, it's also important to remember the role that colour plays.
Chlorophyll is a natural pigment responsible for the green colour of many plants and algae (grass, spinach & alfalfa). Copper Chlorophyll is a semi-synthetic derivative of Chlorophyll that reacted with Copper to create an oil-soluble pigment with enhanced stability and a dark-green colour.
Add Plant-Ex's CU Chlorophyllin Powder to make your protein shakes look appealing. Why not try it in a pistachio flavoured protein shake, or a pre-workout!
Red Beet Powder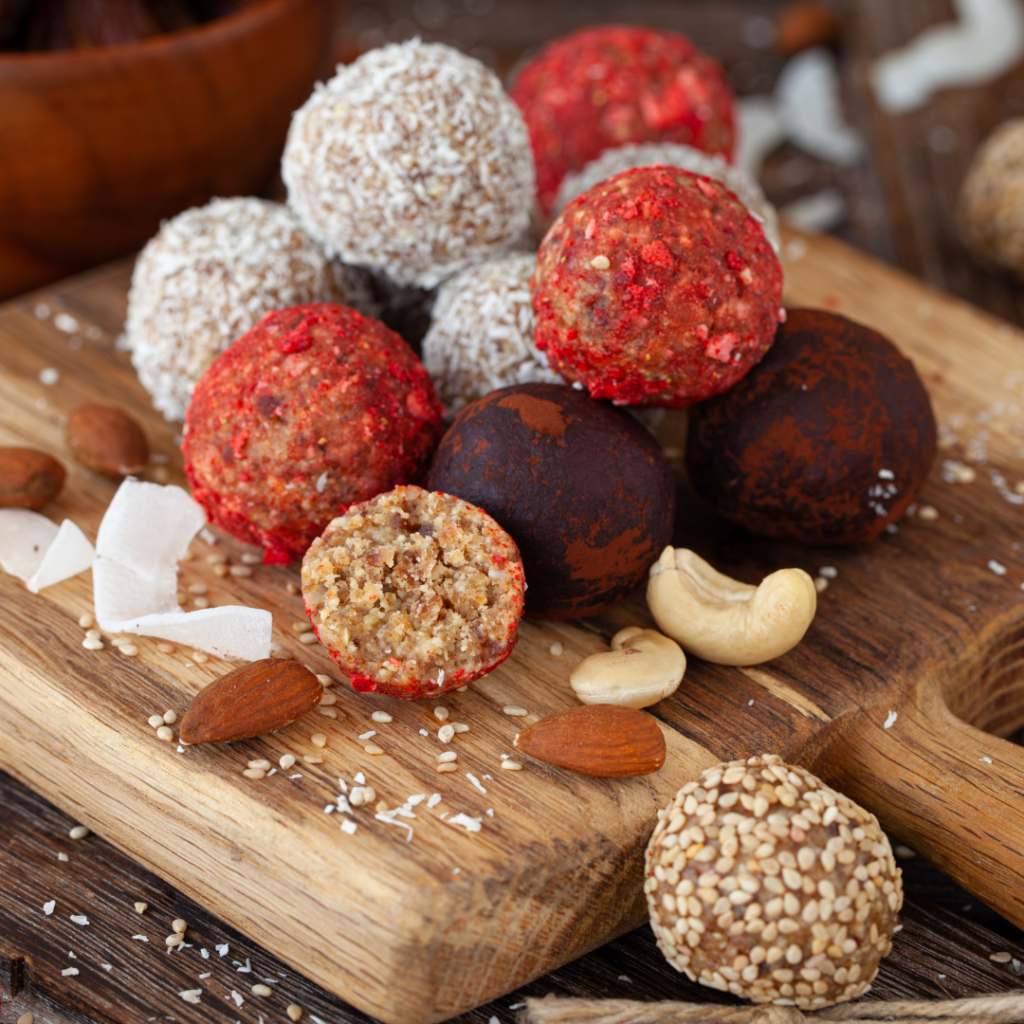 Red Beet Powder is an extremely popular colour in the food and beverage industry, not only for our sports nutrition customers.
Plant-Ex's red beet powder creates a bright pink shade, which is great to make your protein shakes look more appealing. Try it with a strawberry protein shake or cherry bakewell and flaxseed protein balls.
Burnt Sugar Powder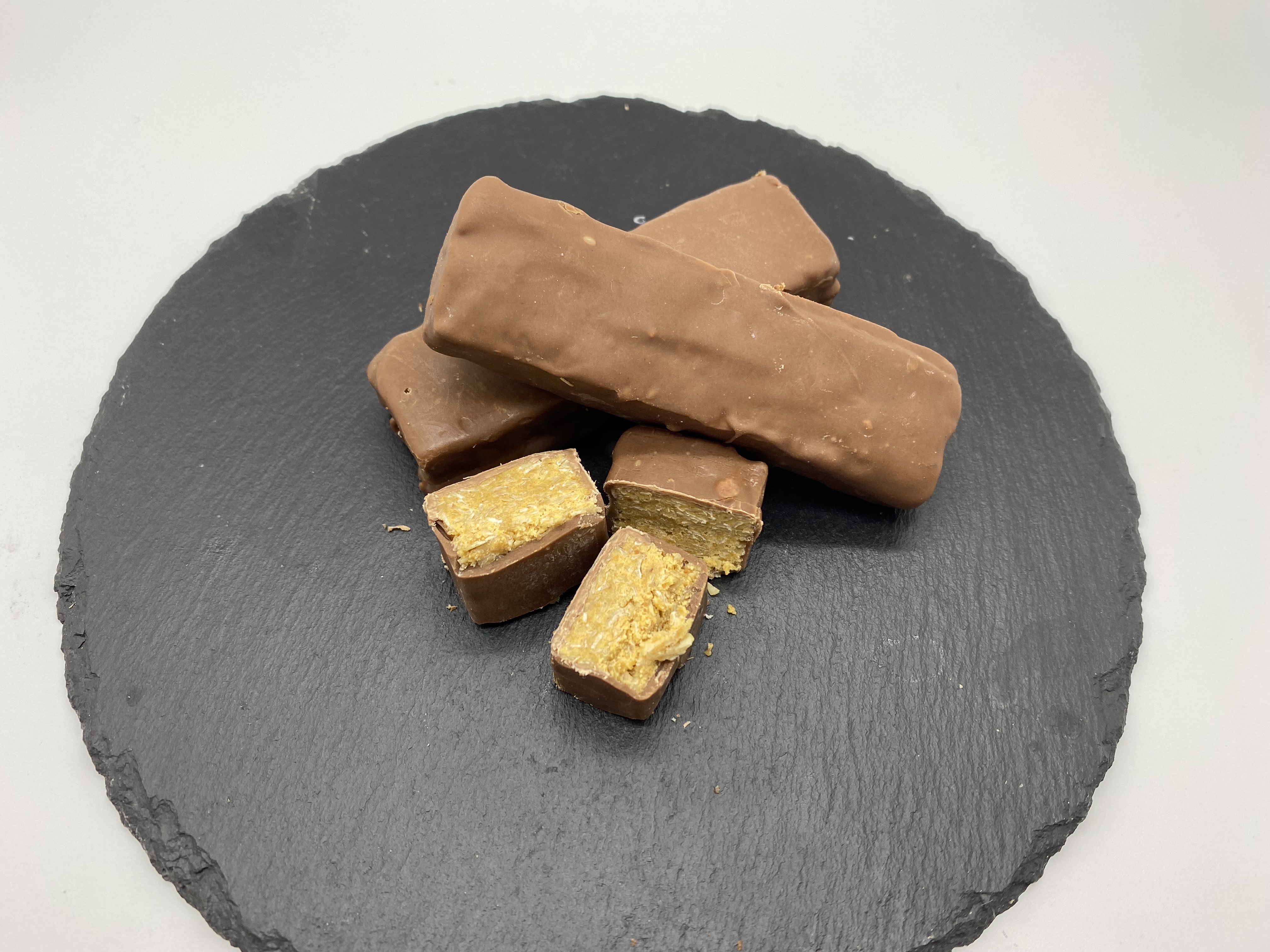 As you may be able to tell from this blog post – burnt sugar is an all-round great colour! It's very cost-effective, and has great heat, pH and light stability.
Use Burnt Sugar Powder in a protein shake to mimic the colour of caramel, or alternatively in a peanut butter protein bar.
Here is a summary of our most popular colours and which sector they were most popular with our customers in 2022: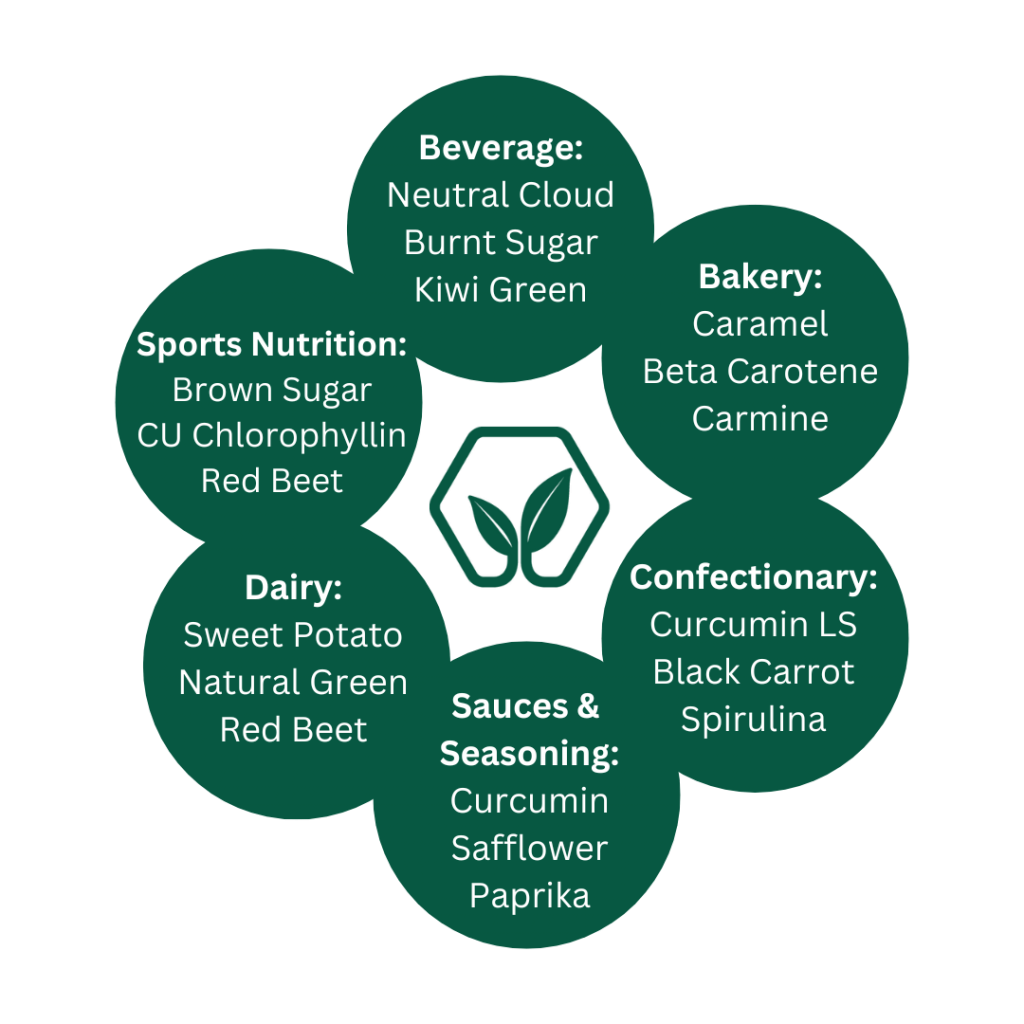 As much as it's important for a product to look good, it has to taste good too! Last week, we posted a blog about our most popular flavours for 2022 – check it out here.
Request a sample of any of our top 2022 colours today!