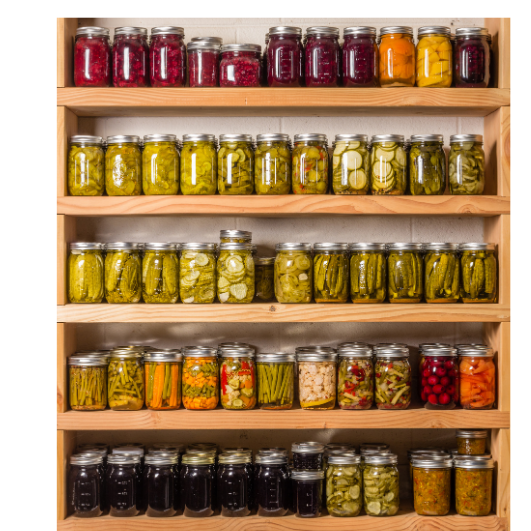 The Food Protection Systems division is the most recent division set up by Plant-Ex. It was set up in order to provide natural, clean-label ingredient options for the enhancement of food safety, structure and presentation – what more could you need! The two main sections of our FPS division are Anti-Oxidants and Anti-Microbials.
Anti-Oxidants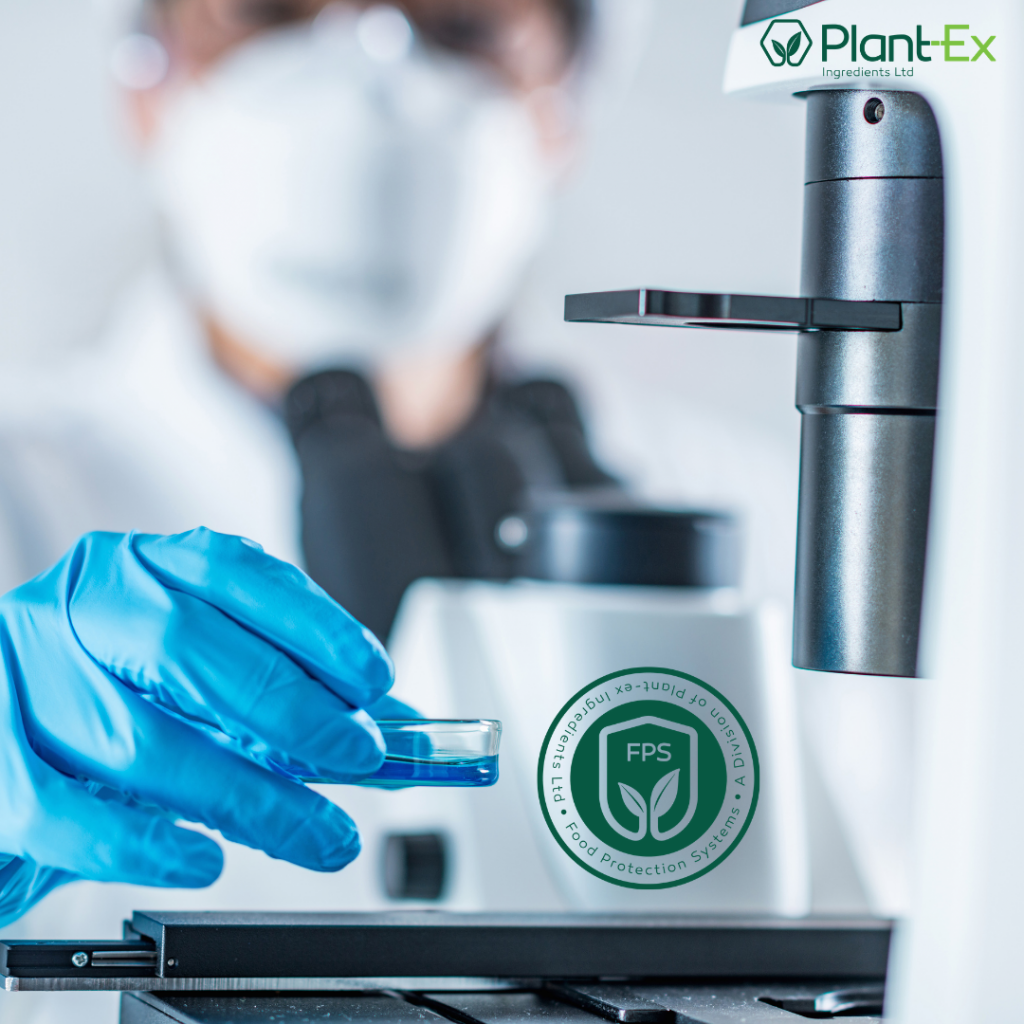 Oxidation is a chemical reaction that occurs when a substance, in this case a food product, comes into contact with oxygen. Oxidation leads to a reduction in storage time, reduced processing options and reduced shelf-life selling time before the product becomes unconsumable and is consigned to waste.
The oxidation of meat products can occur through a variety of chemical reactions. For example, the oxidation of Myoglobin pigments, leads to discolouration and oxidation of fats within the meat. This causes rancidity and off-notes. Another example is oxidation of polyunsaturated fatty acids (fish are particularly vulnerable to this). Peroxides can be created which proceed to react with amino acids in the meat, creating carbonyls and protein aggregates. This causes nutritional losses from the product.
The FPS Team have created a multitude of products and blends from a core portfolio of raw materials as well as some unique ingredients. What we would recommend to you depends on specific meat types and structures, to deliver maximum protection against oxidation.
Plant-Ex's Core Portfolio of Anti-Oxidants: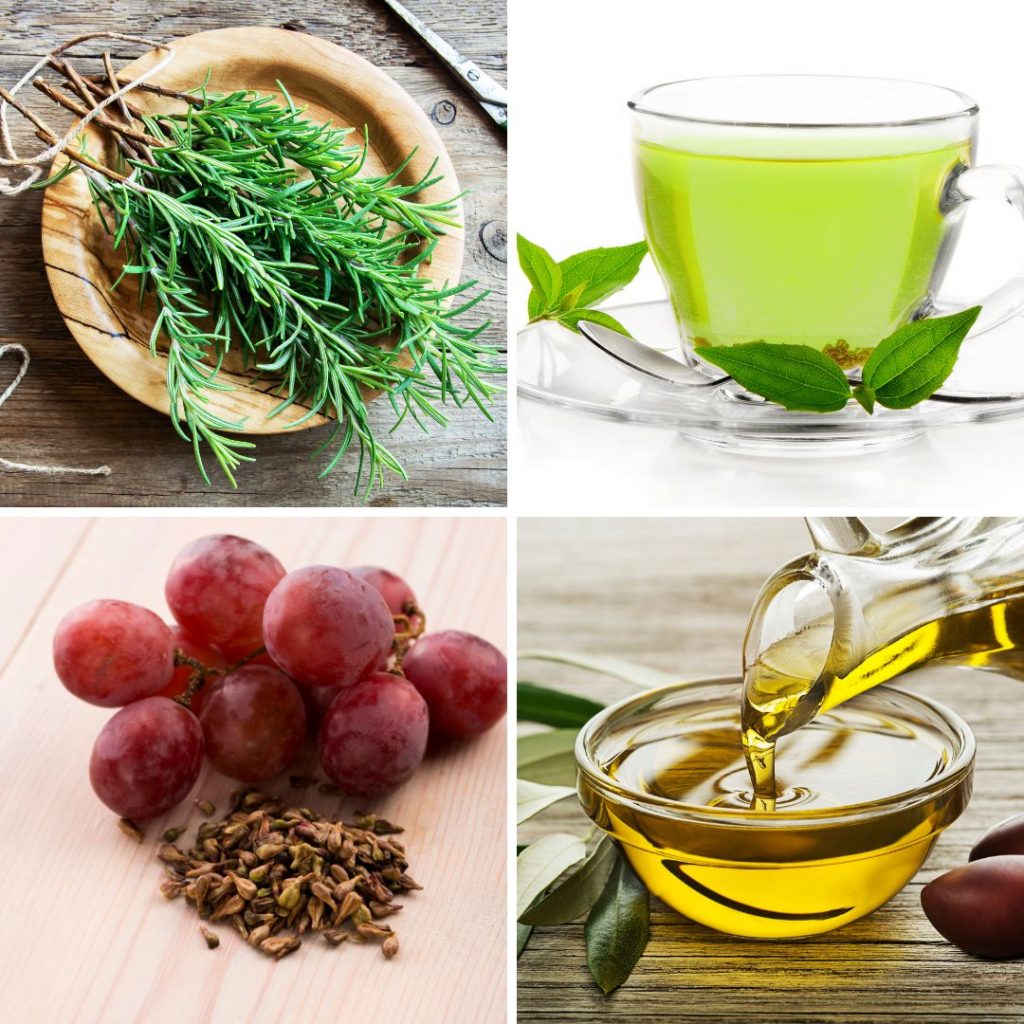 Rosemary Extract – with the key actives being the Phenolic Compounds, Carnosic Acid and Carnosol, amongst a variety of other useful compounds. Rosemary is a core product for the prevention of oxidation in foodstuffs.
Grapeseed Extract – Rich in polyphenols and pro-anthocyanins, grapeseed extract has proven efficacy in lipid protection where FPS has successfully inhibited oxidation in meat & beverage products.
Green Tea Extract – The inherent polyphenols and catechins in green tea provide a great combination of compounds to inhibit the degradation of foods, including Fish & Poultry.
Olive Extract – Hydroxytyrosols are extracted from Olives to prevent an anti-compound that has demonstrable effects in meat, beverage and dairy applications.
Rosemary Extract – Technical Information:
Rosemary Extract is a natural antioxidant system used to protect a range of foods, from ready-prepared foods, cooked meats and culinary oils. Functionally, it strongly retards oxidisation, reducing rancidity whilst promoting freshness and a bright colour. Whilst rosemary extract now carries an E-number (E392), it is generally declared as 'Antioxidant Rosemary Extract EU 2012/231'.
Under EU law, rosemary extract cannot be used in fresh meat applications, however Plant-Ex can offer an alternative clean-label antioxidant including olive, green tea and grapeseed extracts for those applications. However, in non-fresh meat applications such as cooked meats, hot serve meat pies, sausage rolls etc, rosemary extract is strongly recommended.
Benefits of using Plant-Ex's Rosemary Extracts: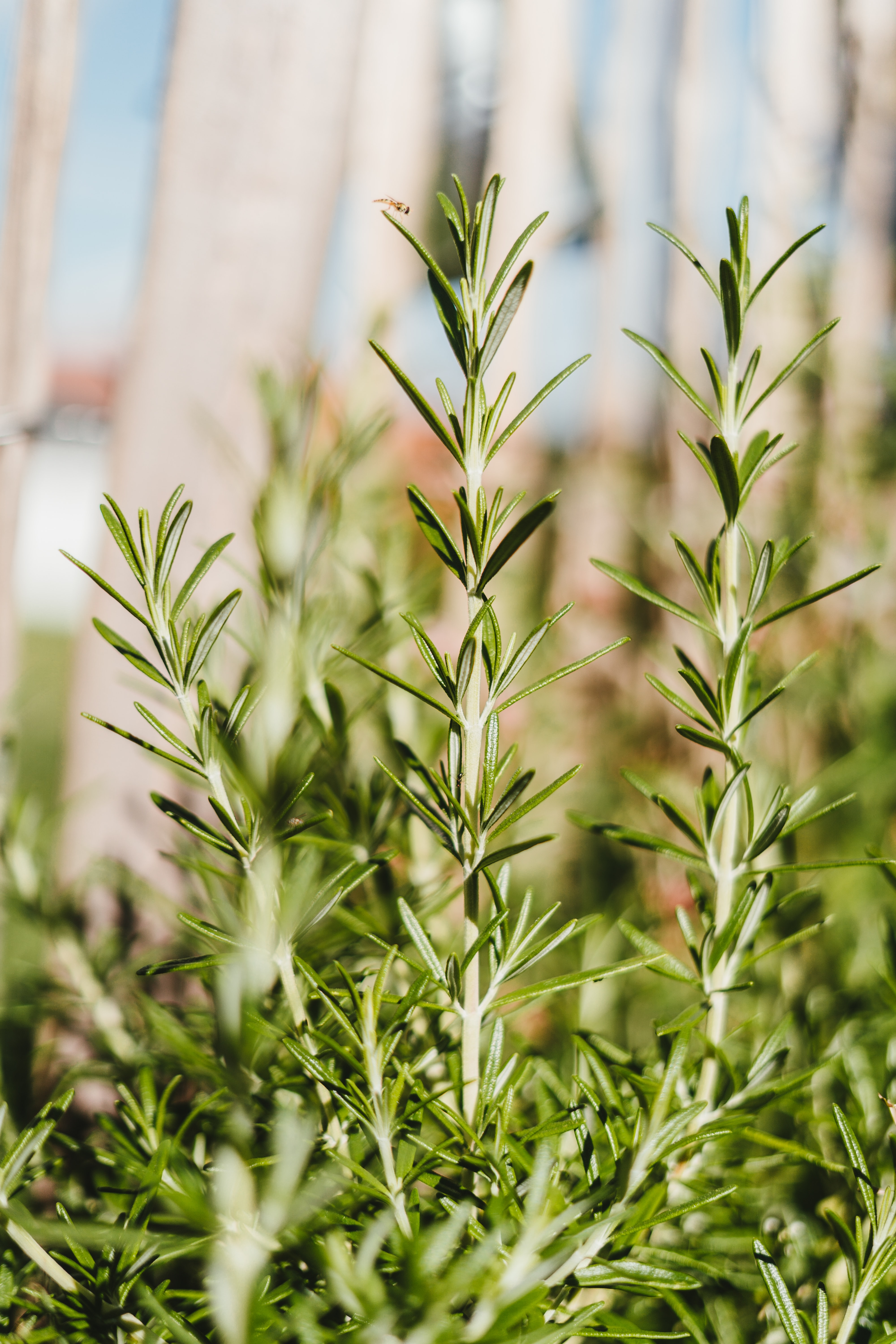 – Available in liquid, powder and encapsulated formats.
– Carnosic acid standardisation to customer specification, verified by Camden BRI.
– Palm-free solutions.
– UK standardisation under BRC.
– Suitable for Vegetarian, Vegan, Kosher & Halal.
– Small MOQs available.
Anti-Oxidant Case Study: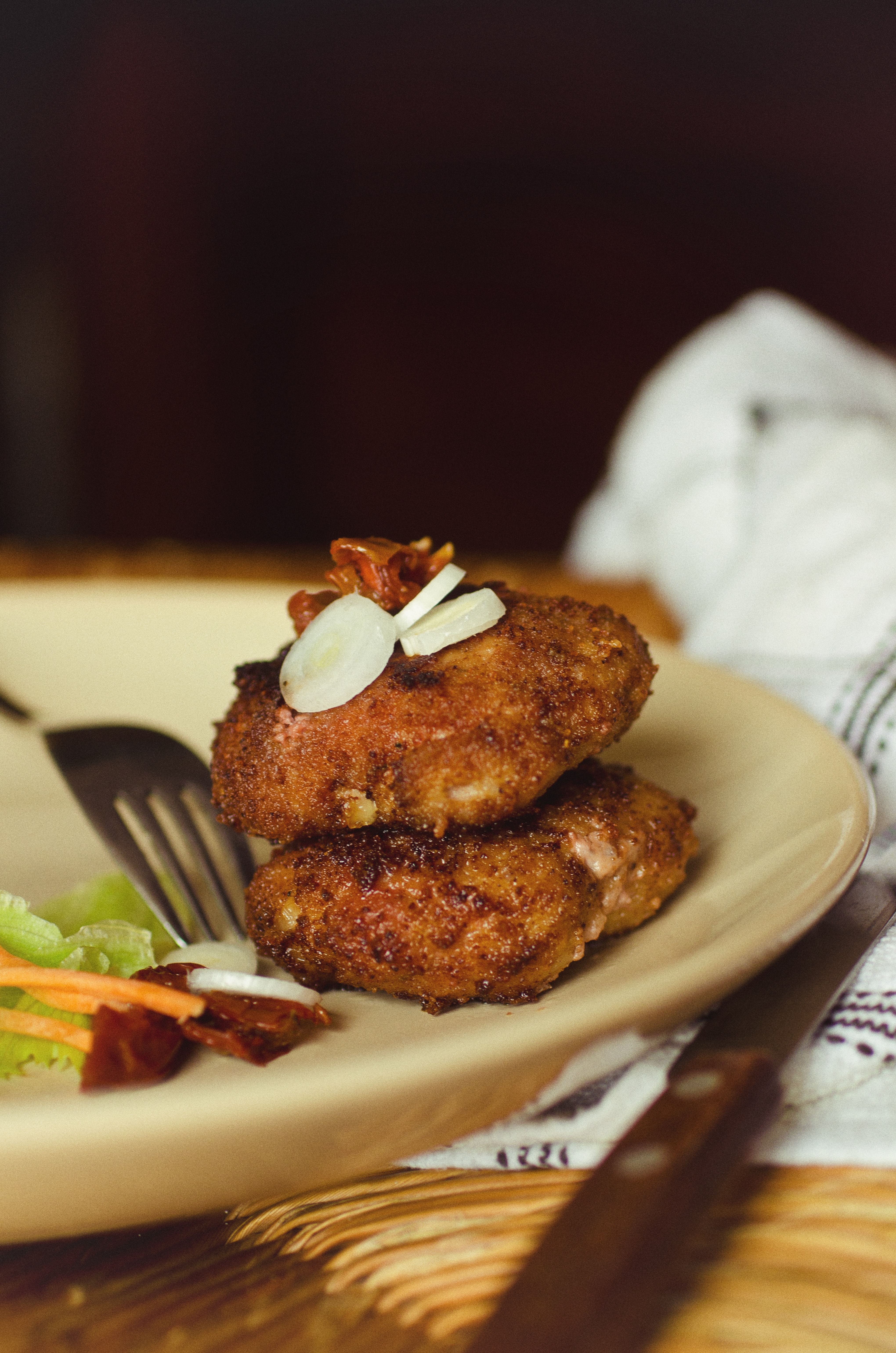 Product Being Made: Coloured Breadcrumbs.
Problem: Crumbs were losing colour (coloured using paprika extract) in transparent packaging over a 7-day period of in-store exposure.
Solution: The FPS Team created a unique combination of Rosemary Extract and Mixed Tocopherols which allowed in-store exposure in excess of 18 days. In addition, the product retained improved colour upon deep frying.
Result:
Colour Protection: improved
Anti-Microbials
The purpose of natural anti-microbials is to help avoid microbial spoilage. This is caused by the growth of microorganisms which produce enzymes that lead to unwanted by-products in the food. Essentially, the food becomes unsuitable for human consumption.
Meat, poultry and fish provide excellent growth media for a variety of foodborne microflora (bacteria, pathogens, yeasts, moulds etc) unless they are protected. Through the reduction of the available water levels, available oxygen levels and naturally occurring chemical inhibition, Plant-Ex are able to offer a variety of options to meat, poultry and fish processors which have been proven to inhibit, reduce and retard all microbial growth.
Microbial degradation or metabolism produces fatty acids, ketones and alcohols, as well as hydrogen sulphide – all of which lead to taste and odour issues and inevitable unsuitability for sale. Microbial spoilage is a key factor in the shelf life of meat products and the time in which a retailer has to display and sell the product. Traditionally, sodium chloride, sodium lactate and sodium diacetate have been used as a means of anti-microbial spoilage in meat.
Two flagship products provide the backbone to the anti-microbial portfolio offered by Plant-Ex:
FPS013603A Clean Label VS (liquid)
FPS0136631A Clean Label VSP (powder)
The Plant-Ex FPS Department commissioned a UKAS accredited laboratory to test and verify the use of clean label liquid (VS) and powder (VSP) as an effective means of anti-microbial control, and the results demonstrated a superior performance against traditional means.
FPS Clean Label VS & VSP
Designed primarily for use in the injection solution prior to tumbling, buffered vinegar extract is available in a liquid and powder format, depending on the requirement of the customer.
Declaration: Spirit Vinegar or Natural Flavouring 1334/2008
pH of 10% Solution: 6.0+/- 0.3 means no sour taste taint in the finished product.
Benefits:
Clean Label
Extends the shelf life further than Na Lactate Diacetate
Proven anti-microbial effects, proven yield and textural enhancement
Lower dosage than Na Lactate Diacetate
More than 10 days open pack protection against Microbial Growth
Case Study: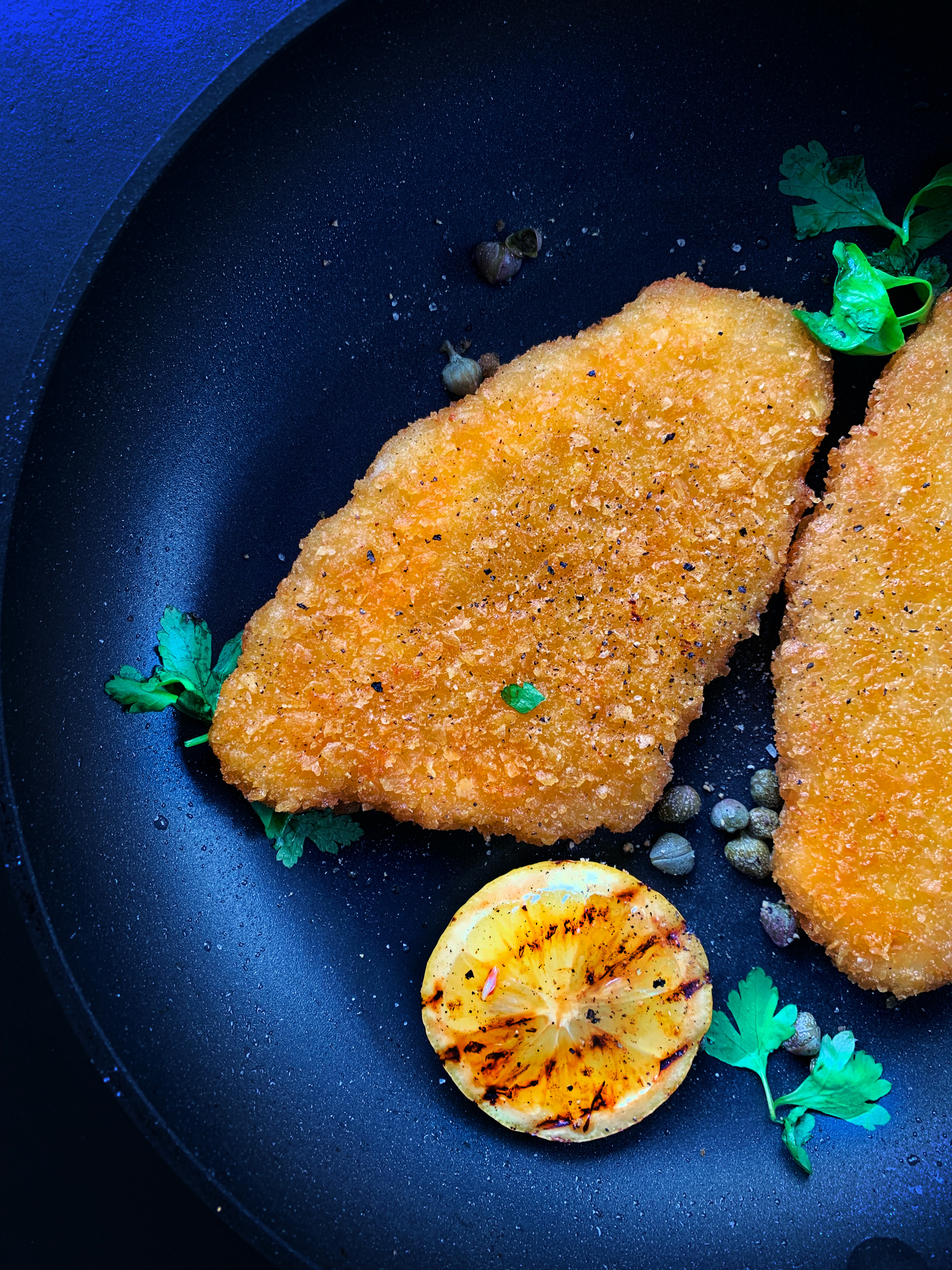 Product Being Made: Chicken Nuggets
Problem: This product is often cooked from frozen, however occasional lapses in industrial practice mean that there is a risk of the nuggets being allowed to defrost and stand for 2-3 days which then releases available water opening the opportunity to pathogen and microbial growth.
Solution: Freeze nugget core, then spray with a 5% brine of VSP and commence the breading process, spraying in between the first and second flour layers. This aids the binding of the crumb and keeps the layer of naturally occurring sodium acetate on the meat surface to retard bacteria upon defrosting.
Result:
Yield & Brine Retention: Improved 13%
Bread Crumb Pickup: Improved 20%
Microbial Retardation: Secured
Taste & Texture: Improved
Texturising Agents
Frequently used chemical phosphates (E450) act to increase the water holding capacity of meat by forcing the proteins apart, which in turn allows water to move in between protein molecules. Phosphates are also very good chelating agents.
Plant-Ex have created clean-label FPS products which have successfully replaced phosphates in meat applications, and in many cases improved the taste and yield of the product. These are based upon the creation of naturally occurring Sodium Citrate salts through the reaction of the lemon juice and sodium bicarbonate. Successful factory trials and implementation of Clean Label LCP into a variety of meat and prawn processing lines have demonstrated equivalent phosphate yield efficacy, as well as substantial improvements in both texture and flavour.
Clean Label LC & LCP
Designed primarily for use in the injection solution prior to tumbling, Clean Label LC & LCP are available in liquid and powdered form, depending on the customer's requirement.
Declaration: Lemon Juice or Natural Flavouring 1334/2008
pH of 10% Solution: 7.0 +/- 0.3 means no sour taste taint in the finished product
Benefits:
Clean Label
Creates soft meat texture at lower dosage level than Phosphates
Excellent yield enhancing properties (up to 30%).
Case Study: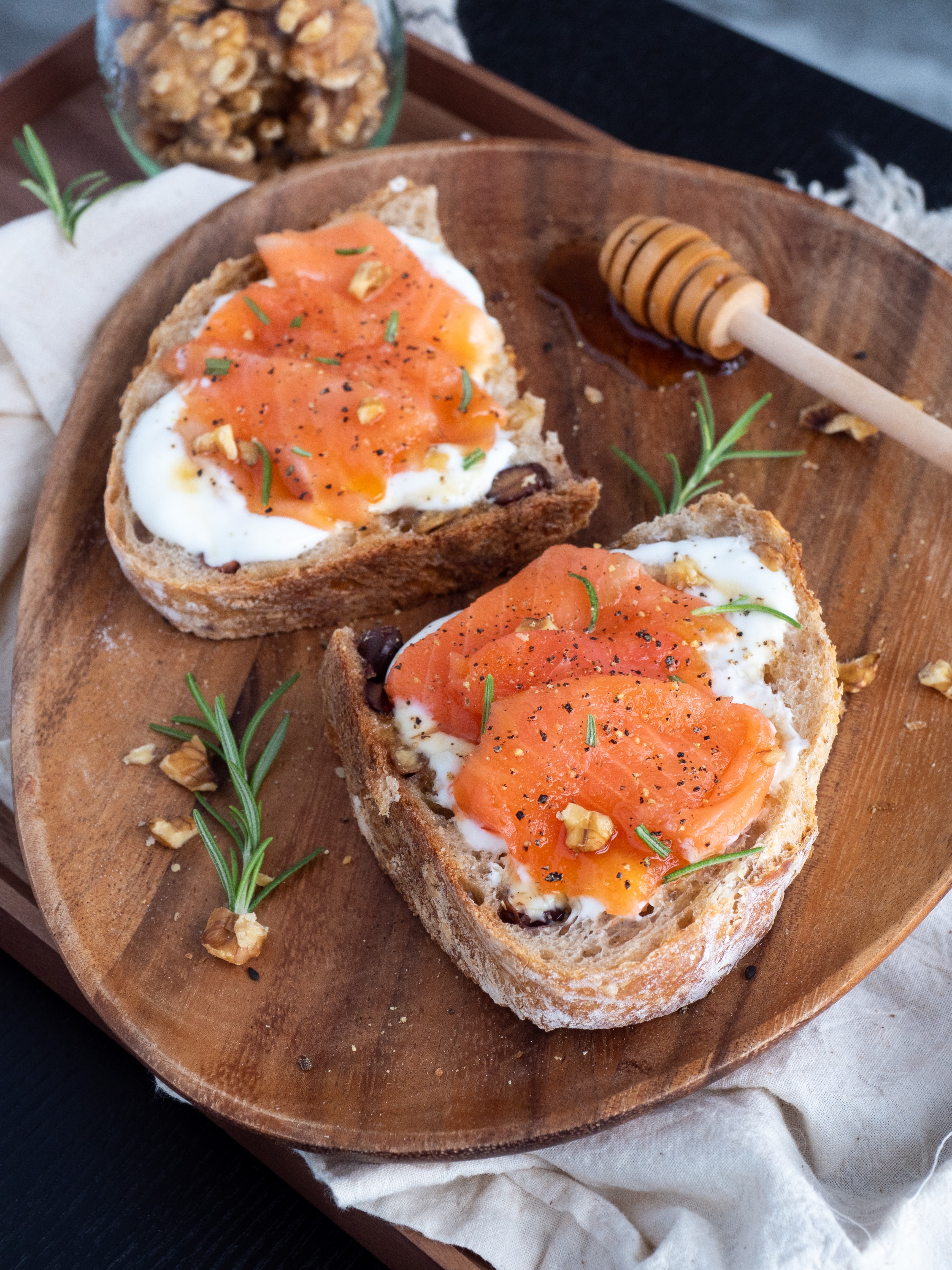 Product Being Made: Smoked Salmon
Problem: Normal yield on 100kg of salmon flesh after smoking is 86kg
Solution: 18kg of salt brine was prepared, including 900g (5%) of FPS013602A Clean Label LCP. 100kg of salmon flesh was tumbled in the brine then smoked according to standard process. The finished meat yield was recorded at 114kg.
Result:
Yield & Brine Retention: Improved 30%
Texture: Improved
Taste: Improved
As you can see our FPS department is continually growing and improving as the team focus on improving our products by carrying out lots of tests so you don't need to.
For more information on our Food Protection System, take a look at our FPS page here.